3 reasons why our community loves soulfood nourishing mask
We've said it once, we'll say it again: soulfood nourishing mask is your must-have hair mask. We know we've sung its praises several times before, but this time we wanted to share why our community members consider it a top pick as well!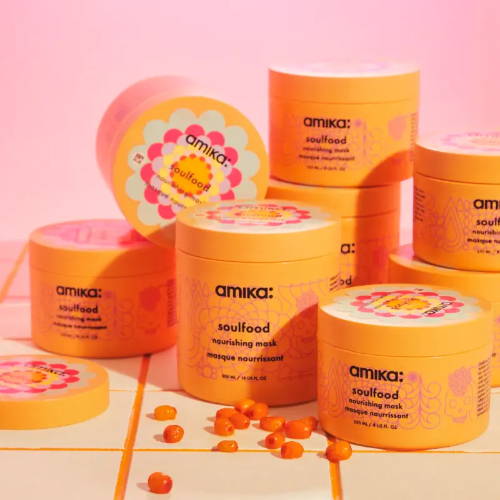 One of the first things our besties called out about soulfood was its scent… it is pretty dreamy if we do say so ourselves. amika actually has a signature scent that we infuse into all of our products: an intoxicating blend of warm vanilla, spicy sweet clover, and fresh citrus. I mean, you might as well skip the perfume…it smells that good.
It's rich! it's creamy! it's ASMR for your hair! Soulfood nourishing hair mask is thick but is never greasy or heavy and feels lightweight on your hair. Don't mind if we do!
The top three words that our community used to describe the results were: hydrating, smoothing, and shiny. Soulfood really does quench hair's thirst. Packed with sea buckthorn and jojoba oil, this mask provides superior hydration and leaves hair smooth and shiny for days (and our community agrees!).