quench your strands with the best hydrating hair mask
We all have that one OG product that has a permanent spot in our shower. You know the one… it's probably sort-of gross-looking by this point because of how used it is; but of course, still beautiful in your eyes. No matter how many new products we continue to try, we can't seem to give it up because it's just that good. That is exactly how we feel about soulfood nourishing hair mask.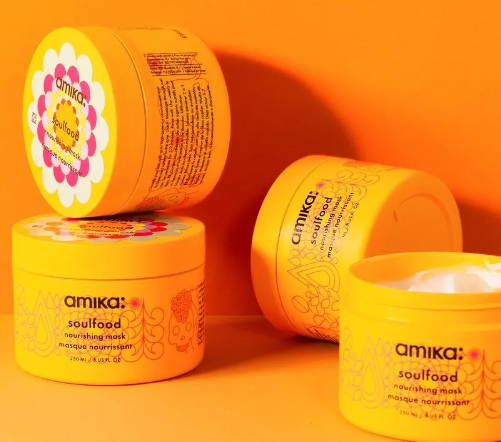 soulfood: amika's hydrating hair mask
If you're not yet aware of our product-crush, allow us to enlighten you. soulfood nourishing hair mask is an ultra-rich, creamy mask that intensely hydrates your parched strands, and never weighs hair down.
soulfood's deep conditioning benefits
This moisturizing hair mask is jam-packed with two powerhouse ingredients: sustainably sourced sea buckthorn and jojoba seed oil. Sea buckthorn is one of the most potent natural ingredients on the planet and is one of the few known plant sources of the fatty-acid Omega 7 typically found in fish oil. The superfruit is loaded with 15 times more vitamin C than an orange and 3 times more vitamin A than a carrot. And it doesn't stop there: it has 190 biologically active compounds that nourish the body's cells—this protects the hair and skin against free radical damage and the natural aging process. Jojoba seed oil contains many essential fatty acids, powerful antioxidants, and vitamins. This mask results in hair that looks soft, silky, and more hydrated. It's lightweight enough to be used daily on porous, dehydrated hair, or it can be used as a weekly deep conditioning treatment. I mean…can you say swoon?
how to customize your own DIY hair mask