WTF is sea buckthorn?
If you look at our ingredient lists, it's likely you've stumbled across one called 'sea buckthorn' quite a few times. We boast about the superfruit almost daily, proudly proclaiming that we carefully craft each of our products with it—it's the very definition of a signature ingredient.
As often as you see the words 'sea buckthorn' thrown around, you might wonder: WTF is sea buckthorn? Why is it so special? How do we source it? We reached out to our community members to see what questions they had about this holy grail ingredient, and these were the top three. Keep reading to debunk the 'secret sauce' of amika.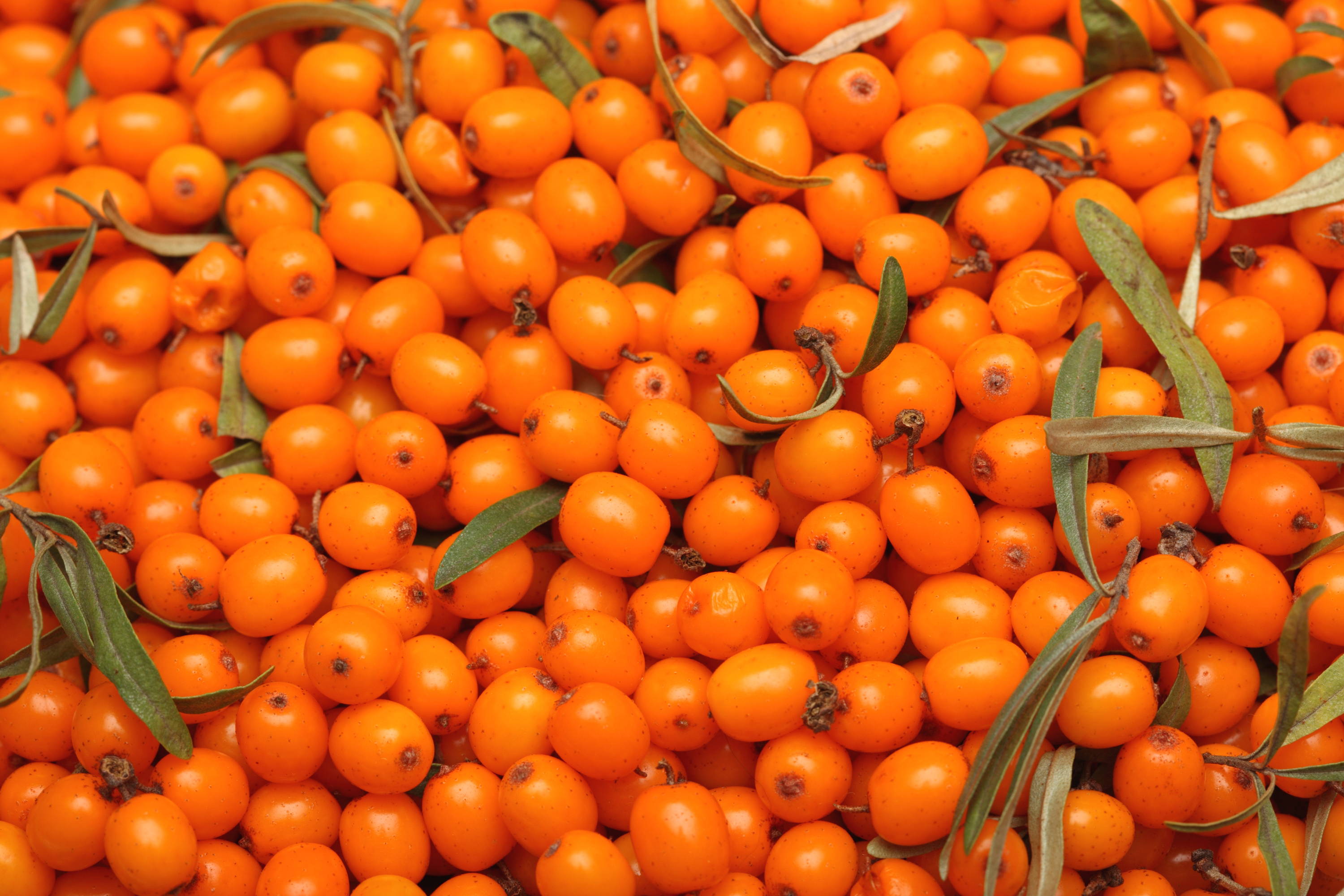 Let's start with the basics. The sea buckthorn plant (scientifically known as Hippophae Rhamnoides) is a small shrub that grows at high altitudes in the Northwest Himalayan Region. It faces some of the harshest environmental conditions on Earth and must fortify itself against the elements with a plethora of powerful nutrients. The shrub grows berries (aka the red berries you see above), leaves, and seeds which all contain said nutrient-rich benefits we love so much. There are several ways to use sea buckthorn (powders or extracts to name a couple) but at amika, we use the sea buckthorn fruit and seed oil in all our products.
what are sea buckthorn's hair benefits?
Now, onto the juicy stuff. Sea buckthorn is often referred to as a 'superfruit' because of the holy grail qualities it possesses. This nutritional powerhouse is one of the most potent natural ingredients on the planet; it's one of the few known plant sources of the fatty-acid Omega 7 typically found in fish oil (which helps increase the synthesis of elastin and collagen!). It's loaded with 15 times more Vitamin C than an orange and 3 times more Vitamin A than a carrot. It doesn't stop there: it also has 190 biologically active compounds that nourish the body's cells—this protects the hair and skin against free radical damage and the natural aging process. TLDR: Sea buckthorn is incredibly rich in nutrients and antioxidants, making it the ultimate hair holy grail.
how do we source sea buckthorn?
As part of our mission toward a more sustainable future, we started examining all points of our business, including ingredients. Sea buckthorn seemed like the best place to start since we infuse it into each and every one of our products. To source sea buckthorn, we work with a certified-organic farm located in the Tibetan Plateau that promotes more sustainable harvesting and offers environmental protection measures, while also working to support the local economy. This ensures that every drop is as pure and powerful as possible, while helping to protect and restore the environment.
We hope this helped de-mystify some questions about sea buckthorn! shop amika here for your own dose of this superfruit.