what does a hair primer do?
Have you ever heard of a primer? Maybe your first thought is paint primer, or maybe even a primer for your skin before applying makeup. These products help with evenness, lasting power, and may even cut down any drying time. But, have you ever thought about a primer for your hair? What does that mean and what would it look like?
Well, we have this magic little product called the wizard detangling primer. It's the first step in any hair routine and is SUPER important for the rest of your styling routine. So…what does it do?! Keep reading to find out.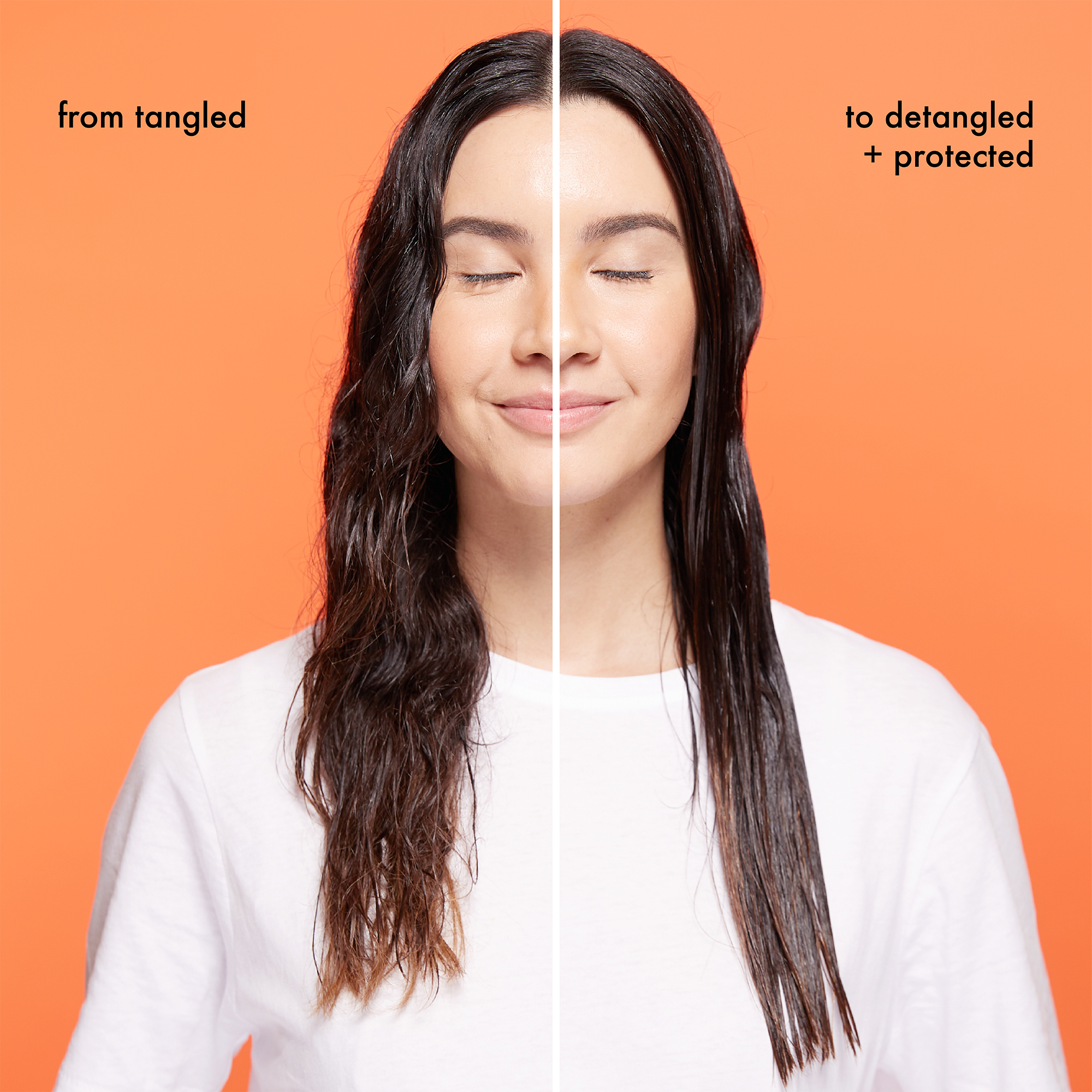 Our wizard detangling primer is the ULTIMATE detangler. It contains avocado oil, a super moisturizing ingredient. Amanda Killen, an amika pro-educator, said that the wizard is a product "that seals hydration in damp hair while acting as a lubricant with avocado oil to help move tangles through and out of the hair when detangling." Avocado oil is full of protein, vitamin A, D, E, B6, amino acids, folic acid and minerals that promotes smooth and moisturized hair. You can even use this on dry hair if you're dealing try to detangle before shampoo!
Our wizard detangling primer will actually cut down your blow dry time, allowing relief to your arms and a little more time in your routine. Amanda said, "The wizard accelerates blow dry time significantly, acting as a barrier between the hair and the water, and helping wick it away in less time." This benefit is extremely important for anyone who has LOTS of hair to blow dry.
protects from thermal damage
The wizard detangling primer also acts as a heat protectant from hot tools! If you heat style frequently, you know a thermal protectant is a MUST for saving the integrity and health of your hair. The wizard acts as a barrier between the heat and the strand of hair, as Amanda mentioned earlier. Provitamin B5 in the formula helps promote hair resilience, as well as smooths and conditions the hair.
This product can be used by just about everyone. Amanda said, "I like the wizard because it's lightweight enough for finer hair types as well as viscous enough to saturate thicker , denser hair." Essentially, this can be used on all hair types, but depending on the thickness of your hair, you may want to use less or more. We encourage experimenting with the amount applied to find the best amount for you and your hair type! And guess what, you can even use this detangling primer on your kids! This product will alleviate a lot of tears! This product is free of sulfates, parabens, phthalates, preservatives, gluten, mineral oil, sodium chloride, petrolatum and artificial colors. It's also vegan, cruelty-free, and safe for color-treated, Brazilian-treated and keratin-treated hair.
By Becca King, community manager