volume collection spotlight: how to make thin hair look fuller
Here at amika, we are a friend to all. A friend to hair, hairstylists, to her, him, them, and you. We create products to solve your hair concerns. Our assortment includes 10 collections that cater to every type of hair. All hair is welcome. To help you get to know our products a little better, we are starting a series on The Strand where we highlight a selection of our 10 collections- who they are for, how to fit these products into your routine, and what results you can expect. We're hoping to shed a little more light on how to pick products that best suit your hair type. But don't forget, never be afraid to mix and match collections for your specific needs and concerns! All right, here we go!
who is this collection for?
Does your hair tend to fall flat no matter what? Do you yearn for those unrealistically thick, luscious locks like the people in hair commercials (clearly not real, btw)? Do you suffer from hair thinning due to stress, bleaching, or heat damage? Let's talk, because this is your one-stop shop collection. Hair thinning is a touchy + emotional subject. It can be really hard to navigate on your own. But don't worry friends, we're here to walk you through it!
what are some main ingredients in this collection + what makes them great?
Redensyl® – This one, wow. This super ingredient will make hair appear more plump + dense. We've infused our shampoo, conditioner, and thicc volumizing base with this ingredient to contribute to a thicker look and feel.
Hydrolyzed Rice Protein – filled with vitamins, minerals and amino acids, this is known to improve manageability and the feeling of thickness
Hydrolyzed Vegetable Protein – known to support the building blocks of keratin and help fortify hair's structure
VP/Acrylates/Lauryl Methacrylate Copolymer – know to provide long-lasting movable, flexible hold and anti-humidity benefits
Glycerin – powerful moisturizer, known to prevent water loss
Octylacrylamide – a powerful lifting polymer that sets hair
Panthenol – provitamin B5 vitamin promotes healthy looking and feeling hair with body and shine
Sea buckthorn berry – rich in vitamin C and A, antioxidants and healthy omega fatty acids, including the essential omega-7
what products are in this collection + how do you add them into your routine?
3D volume and thickening shampoo – Take volume to the next dimension. This weightless shampoo thoroughly cleanses and plumps from root to tip for the ultimate go-big moment now, and healthier-looking hair every time you use it. This shampoo provides instant fullness and lift, contributes to a thicker look and feel, cleans without drying or weighing down, and sets the stage for long-term volume.
3D volume and thickening conditioner – This lightweight conditioner, also infused with Redensyl®, provides the ultimate thickening boost for big results with a voluminous finish. It improves hair volume and manageability, provides thickness and natural shine, lightly moisturizes and weightlessly detangles, and promotes a healthy, balanced scalp for fuller and thicker hair
Plus size perfect body mousse – Amp up hair for a fuller look and feel with this airy volumizing and bodifying mousse. This provides movable, flexible hold and prevents hair from frizzing in humid weather conditions. To use, shake can before use. Work a palm-sized amount evenly through damp hair from roots to ends, and style as usual.
Brooklyn bombshell blowout spray – Get the ultimate blowout with this ultra-lightweight mist that delivers a heavy-hitting punch of volume, body and shine. Ingredients deliver moisture + strength while smoothing + protecting against breakage. This product will give you lift while also setting hair. To use, spray on damp hair section by section, from roots to ends before blow drying. It can also be used on dry hair as a re-styling spray.
Thicc volumizing base - This highly concentrated styling-treatment hybrid formulated with Redensyl® works as a body-boosting base to visibly plump and thicken hair strands for touchable hair with volume that lasts all day. Use for styling to make hair appear plumper with massive volume, thickness + instant body with a matte-satin finish. When using, remember that a little thicc goes a long way! Emulsify a pea-sized amount between palms + distribute evenly from root to tip on towel-dried hair. Style as usual. Blow-dry for extra lift + hold.
Vandal volume matte powder - Fat, matte, volume with a single puff. Get a certain je ne sais quois tousled, sexy hair look with nice grit. Puff on roots for instant lift and texture. Puff on mid-length and ends and tousle for a grittier look.
If you're looking for even more volume, check out our newest styling tool, the hair blow dryer brush! This innovative hair styling tool is clinically proven to give your blowout 2x the shine* while banishing unwanted frizz for an effortless, glossy finish. The large oval barrel creates volume at the root and sleekness along the hair shaft while a mix of long and short bristles detangle, smooth and minimize breakage. Adjustable heat settings provide a customized blowout that works for every hair type.
*compared to the leading competitor
We asked one of our team members, Stephanie Shay; Director of Distribution & Field Sales, to give you a glimpse into how she integrates our volume collection into her hair routine.
"For me, a good hair day is a BIG hair day. It has to have all the right volume in all the right places without falling flat. I'm at my most confident when I see you staring at my 'do and wondering what my secrets are. Today, it's time to SPILL-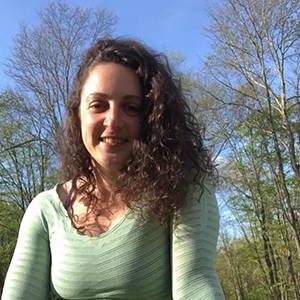 WASH + CARE
It's kismet that amika's volume collection is color-coded purple – that's my favorite color!! So I'm reaching for that purple bottle from the get-go, washing with 3D volume + thickening shampoo. This shampoo is translucent and light-feeling in my hands, which reassures me that it's not going to weigh down my fine hair. Pause and inhale the fragrance for pleasure, then massage, rinse, etc. I am an exercise enthusiast, therefore my hair is constantly getting soaked with sweat and needs to be washed 2-3x per week. This shampoo is extremely cleansing without drying – can I call it luxuriously clarifying?
Next up, I'm taking a generous handful of velveteen dream smoothing conditioner (yellow bottle!) and finger-combing from roots to ends. I have curly/3a hair and don't ever brush through when dry, so this detangling moment is extremely important. Knots be gone! I like velveteen dream smoothing conditioner because not only does it help to prevent frizz later on, its silky consistency keeps me confident it won't weigh down.
PREP
Every style should begin with the wizard detangling primer. It speeds up drying time, adds shine, prevents frizz, adds light-weight moisture, and is the perfect primer for any styling product to be layered on top. I mist 5-6 spritzes on towel-dried hair and gently distribute with my hands from roots to ends. SMELLS. SO. GOOD.
Then, we bring in the real star of the show, plus size perfect body mousse. This is my 'if you could bring any hair product to a desert island' product. It gives shape without drying heavy, hard or crunchy. It gives the look and feel of fuller, thicker hair. It performs just as well with an air-dry moment as it does with a blow-dryer (diffused curly OR blown smooth). It's light as a cloud from the time it's dispensed from its pretty purple bottle to the time that I wash it out 2-3 days later. To apply, I shake & dispense an ice cream scoop-sized amount into my palm, then rake from roots to ends with my fingers. Flip my head over, do a little scrunching action to perk up the ends of my curls, and go!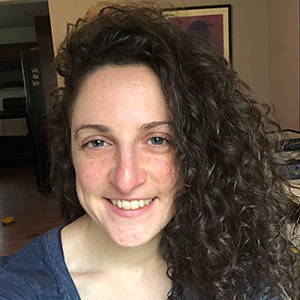 FINISH
It takes my hair 2-3 hours to fully air dry. I try to not touch it too much during this time so as to let it really settle in to its natural texture. Then, it's time to really amp things up. Once it's dry, I grab un.done volume and matte texture spray. Although this green bottle lives in the texture collection, VOLUME is the key word for me in its name. Shake vigorously, spray generously: roots, mids, and ends. Flip my head upside down, side to side, make sure every strand of hair has been un.done'd and every person within a 10 foot radius of me is now enveloped in a mist of fragrant texture. Tousle, et voila!
REFRESH
Don't be afraid to come back in with that un.done volume & matte texture spray later on in the day or the next to bring the look back to life. amika products are light & layer-able. Want to go extra big? Poof in some vandal volume powder spray for a grand finale.
We only make products that make us proud. We create highly effective haircare that has always been certified cruelty-free, formulated without sulfates, parabens, aluminum starch and over 1,300 questionable ingredients banned by the European Union.
By Becca King, community manager