meet amika's 3D daily thickening treatment
You know what they say…new year, new hair (okay, maybe only we say that). But really, the start of a new year is the perfect time to make a positive change. In this case, revamping your haircare routine with our volume collection could be exactly what you need. Nothing says 'self-care' like leveling up your hair, and we have a new member of the amika product fam that is the ideal first step in your new routine.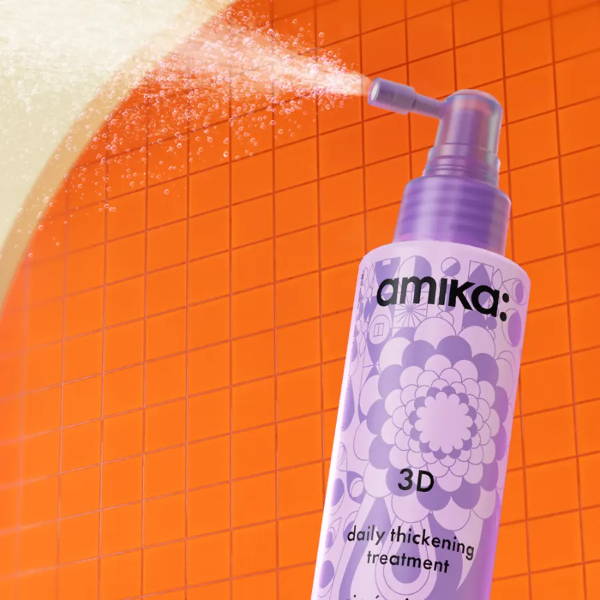 introducing 3D daily thickening treatment
No good hair routine is complete without a strong foundation – that's where the newest member of our volume collection comes in. Meet 3D daily thickening treatment! Infused with Redensyl ™*, hydrolyzed rice, and hydrolyzed vegetable protein, this daily leave-in scalp treatment amplifies your style and promotes the appearance of thicker-, denser-, and healthier-looking hair. Who doesn't want that? Plus, the lightweight texture makes it the ideal first step in any volumizing routine.
*trademark of Givaudan
Let's get to know which special ingredients make this product so great.
Redensyl™*– patented blend of ingredients.
* trademark of Givaudan

hydrolyzed rice protein – improves hair volume & manageability, while providing thickness and natural shine to hair. naturally rich in amino acids.

hydrolyzed vegetable protein – consists of tiny molecules that help to thicken, volumize, and make hair easier to style.