how to recycle your amika products with TerraCycle®
Did you know that 80% of the 35 million tons of plastic the US produces each year ends up in landfills or oceans? We don't know about you, but a stat like this just doesn't sit right with us.
amika products were kind and clean before it was a thing. Cruelty-free, clean haircare formulations in recyclable packaging have guided our product innovations since the beginning. What it means to be truly sustainable has evolved with new technologies, and we made a pledge to take steps in reducing our impact on the environment. Our vision is to eventually have fully closed-loop production of our packaging.
All that being said, we're working hard to go cleaner and greener. Starting in 2021, we will begin to switch over towards using 90% post-consumer recycled plastics in our bottles, reducing our virgin plastic production. Not only are we addressing this issue within our own organization, but we also want to extend this mindset to our amazing amika friends.
Which is why…*drumroll please*...we've partnered with TerraCycle® to create a free recycling program for all our packaging.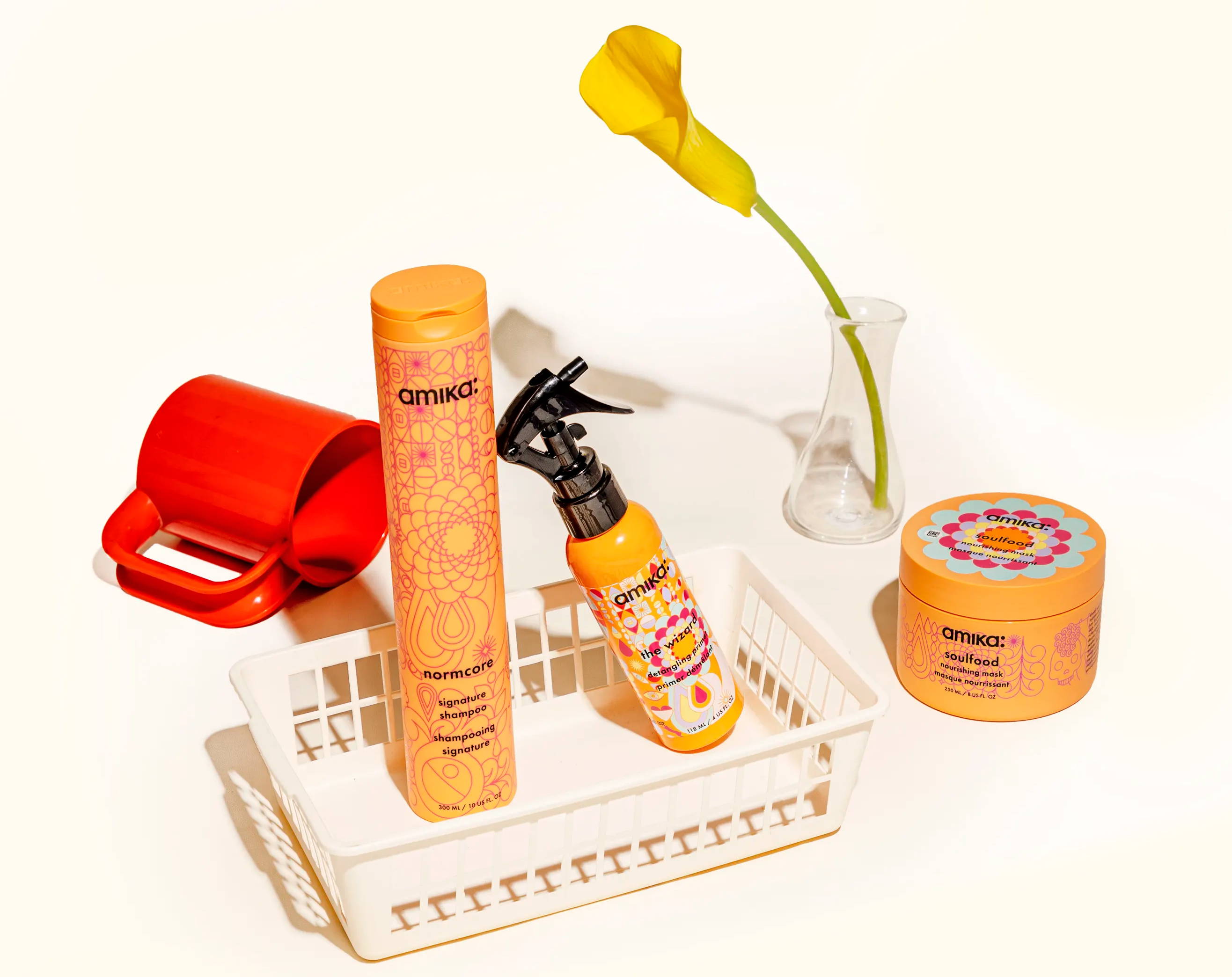 TerraCycle® is a social enterprise dedicated to Eliminating the Idea of Waste® that specializes in recycling the un-recyclable. Ever look at a product and think, "Can this be recycled…?" Well, TerraCycle® removes that worry and recycles your empties into something new. TerraCycle® receives the packaging and holds onto it for us. Once we collect a significant amount, it's 100% recycled and given a new purpose. What's its new purpose? Anything we can think of that's made out of plastic!
Save up your amika empties
Print your shipping label
Dropoff at a UPS near you
Send empties in any package & we'll take care of the rest
which amika products are recyclable?
Any packaging not in aerosol form (unfortunately no hair sprays or dry shampoo at this time) is able to be recycled.
Have any more questions about our partnership with TerraCycle®? Visit their website or click here to see FAQ's. And as always, hit us up via live chat, DM, or email!