hair porosity 101
Let's talk about hair porosity. This term gets thrown around from time to time, but we know it can potentially be confusing. What is hair porosity? How do you find out what type of porosity you have? Why is this important information to know, and how does it affect your haircare routine? These are a few of the questions we're going to answer below. Keep reading for all things hair porosity!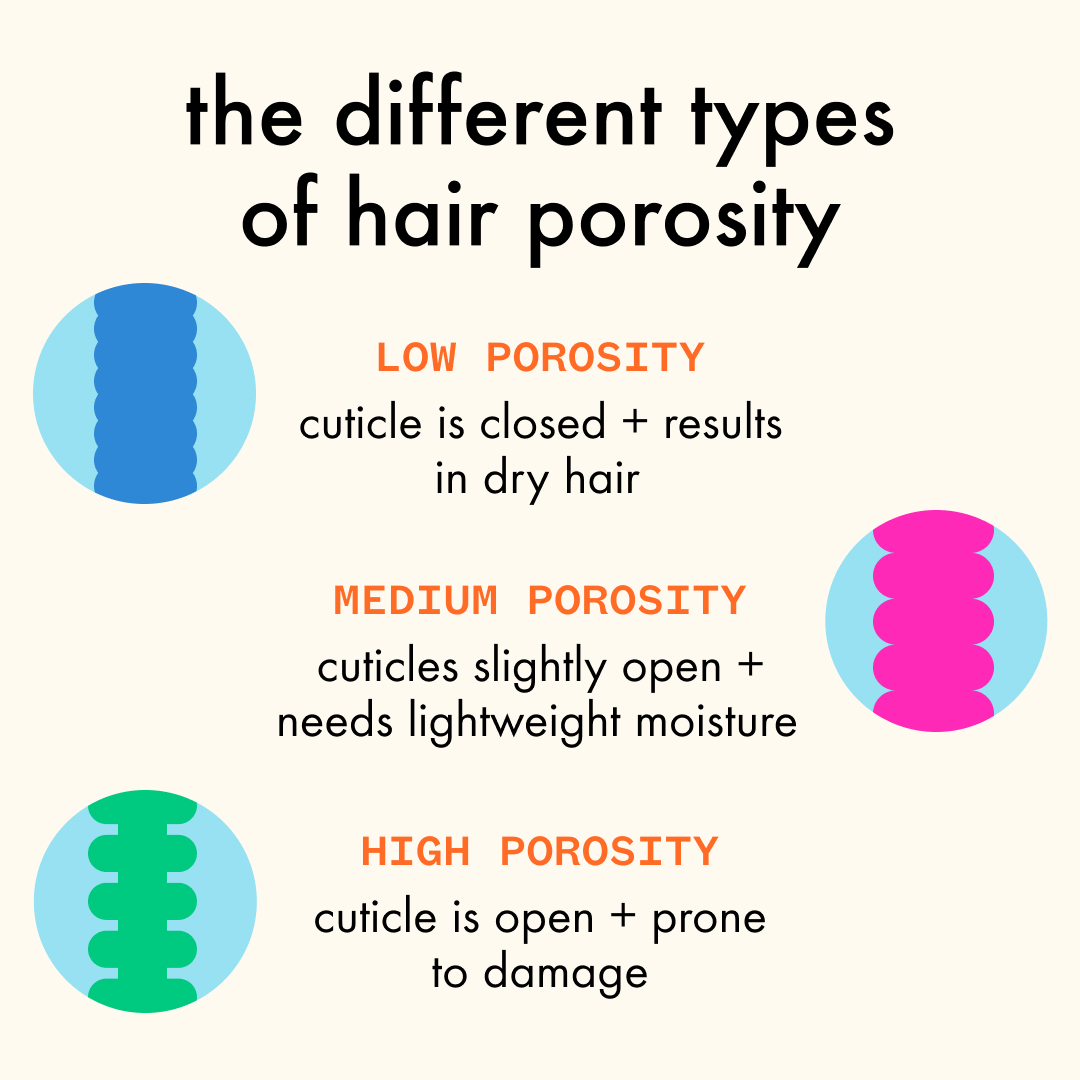 the different levels of hair porosity
Low porosity hair: Low porosity means the cuticle is closed, so hair strands have difficulty absorbing moisture, resulting in dryness.
Medium porosity hair: This is when the cuticle is slightly open. If you have medium porosity hair, it probably stands somewhere in the middle between dry and hydrated, or damaged and healthy.
High porosity hair: if you have high porosity hair, it means the cuticle is open and more prone to damage. It also means that the cuticle absorbs moisture quickly, but has trouble retaining that moisture.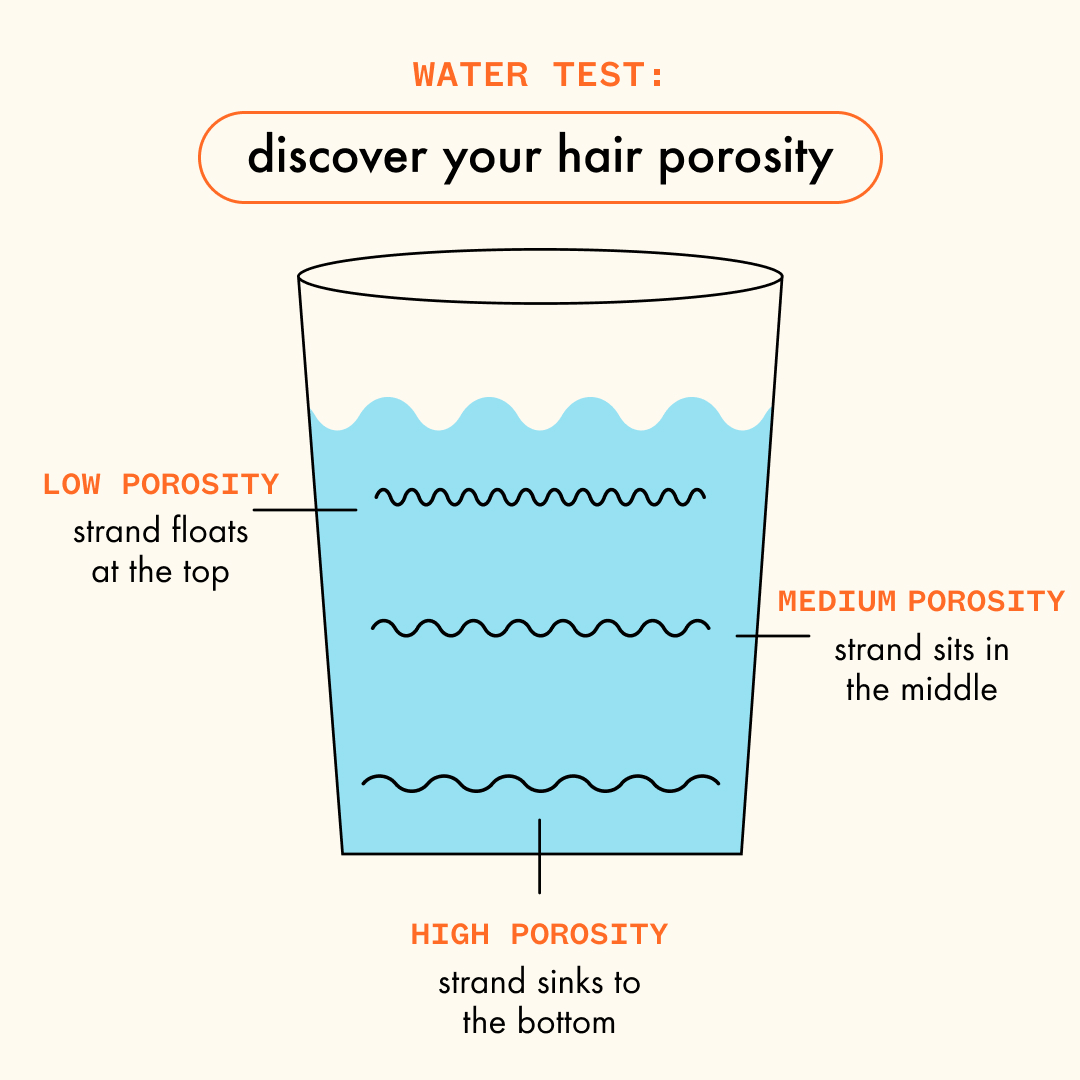 discover your hair porosity
Once you identify how well your hair absorbs moisture, you can better curate your routine with ideal products. To discover what type of hair porosity you have, we recommend doing the water glass test. Fill up a cup with water, then take a strand of your hair and put it in the glass. If it floats at the top, it means you have low porosity hair; if it floats at the bottom it means you have high porosity hair; and if it's somewhere in the middle it means you have medium porosity hair.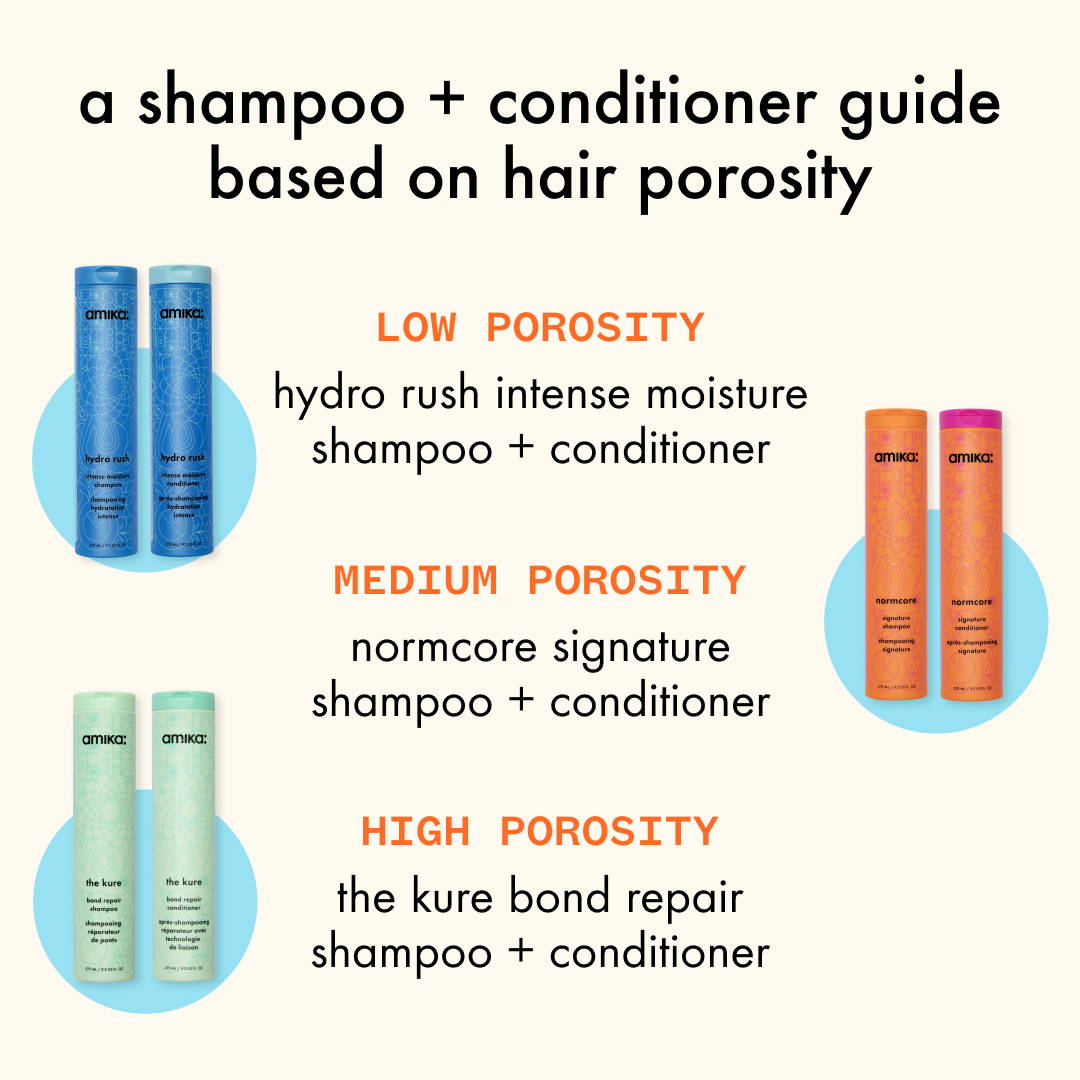 what shampoo + conditioner to use based on your hair porosity
Low porosity: For low porosity hair types, we recommend using hydro rush intense moisture shampoo and conditioner since low porosity typically results in dryness. this duo is clinically proven to offer 3x more hydration, 72 hours of moisture, and 50% less breakage.
Medium porosity: For medium porosity hair types, we recommend using normcore signature shampoo and conditioner, which provides lightweight moisture and a cocktail of vitamins and antioxidants.
High porosity: Since high porosity hair types are prone to damage, we recommend alternating between a reparative system like the kure; and moisturizing system, like hydro rush. The kure bond repair duo is clinically proven to result in 2x stronger hair with 87% less breakage.
What type of hair porosity do you have? Let us know in the comments!