hair diaries: belle's relationship with her hair
Hi there, friends! Here at amika, it's important that you know you will always have a friend in us. We're a collective of curious creatives, salon-bred stylists, chemists, and product enthusiasts who want to share our love of haircare with every one of you beautiful beings! In our case, being a friend means creating a platform where everyone feels 100% welcome and at ease to be themselves. In our most recent campaign, we feature friends of amika that inspire us, so we sat down with them to discuss a topic that's near and dear to us: their relationship with their hair.
Everyone's relationship with their hair is entirely unique and ever evolving. Hair is tied to how you feel about yourself, your confidence, and what you want to portray to the world. Maybe you've done a lot of things to try to change your hair, or you're one of those people who has always let it be. It's a judgement-free zone. We want these stories to demonstrate that no matter how you wear or style your hair, and no matter what you've done to it in the past, all hair is welcome here at amika.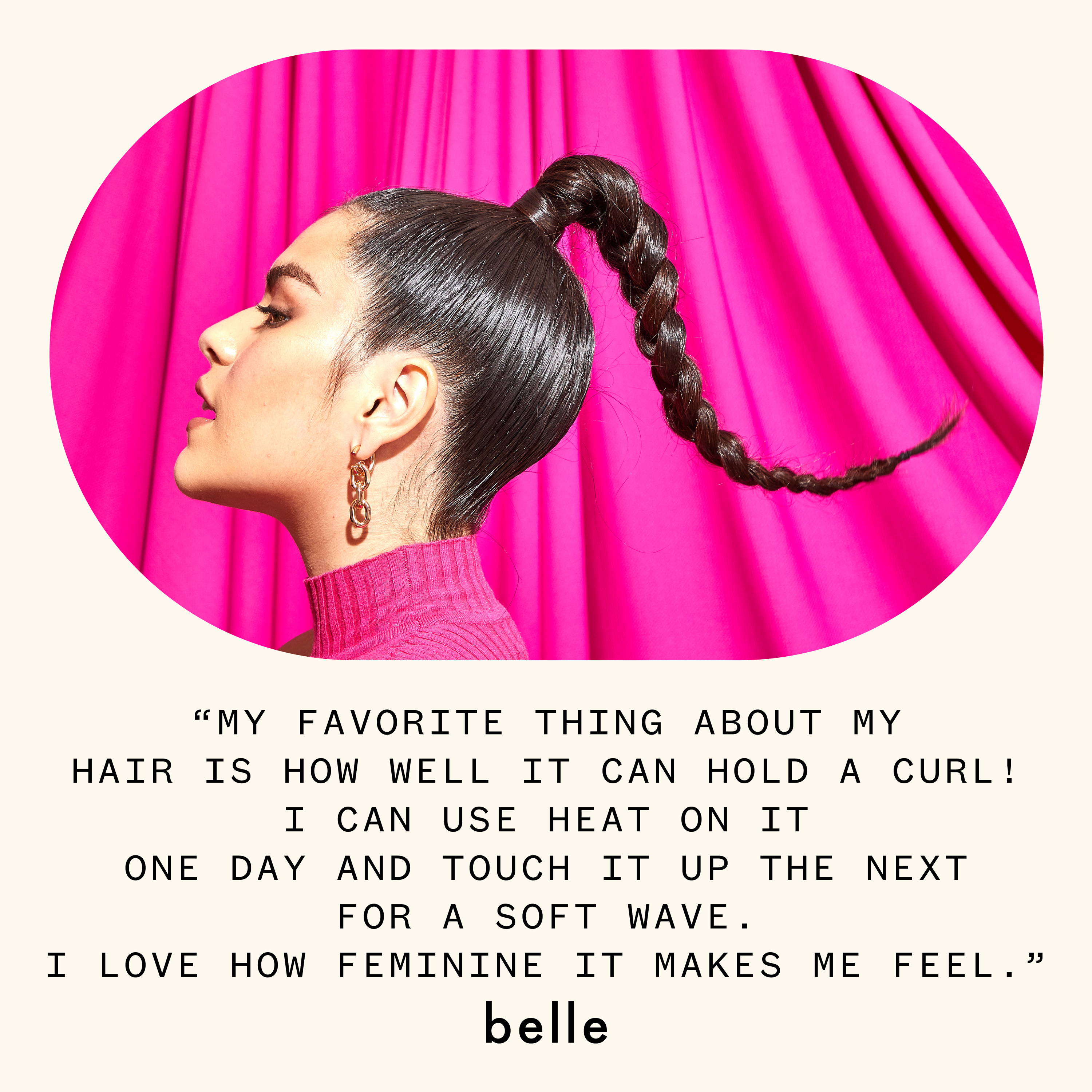 q: what's your favorite thing about your hair?
My favorite thing is how well it can hold a curl! I can use heat on it one day and touch it up with some dry shampoo the next for a soft wave. I love it for how feminine it makes me feel.
q: how would you describe your relationship with your hair? 
With proper care it doesn't give me too much trouble. HOWEVER, New York City summer humidity does not agree with my do.
q: do you feel that your hair is part of your identity? 
I do, i feel that my hair can pull together any outfit or even dress myself up! I love a glam curl for any occasion.
q: what is your usual hair routine? 
I try to use a hair mask twice a week. Depending on my day, dry shampoo is a must for post workout and with working in the industry where my hair constantly being styled, I appreciate a good heat protectant.
q: what's your favorite amika product and why?
Brooklyn bombshell blowout spray is my day one! Sometimes my hair needs a generous lift in volume and this is *chef's kiss* magic.