salonswe love: BLO/OUT Blow Dry Bar
One of our most beloved communities is our salon and stylist friends. If you didn't already know, amika is Brooklyn-born + salon-raised. We celebrate our heritage by bending rules that don't make sense and pushing beauty boundaries. The brand may have been born in Brooklyn, but it was brought to life in the salon. That means all our haircare and tools are effective, high performing, and kind to your strands.
In our "salons we love" series, we'll be highlighting some of the amazing amika salons and salon owners or managers that continue to inspire us to make great hair products for all. We also do a deep dive on how they got into the hair industry, what made them open their own salon, and what advice they have for new or existing salon owners.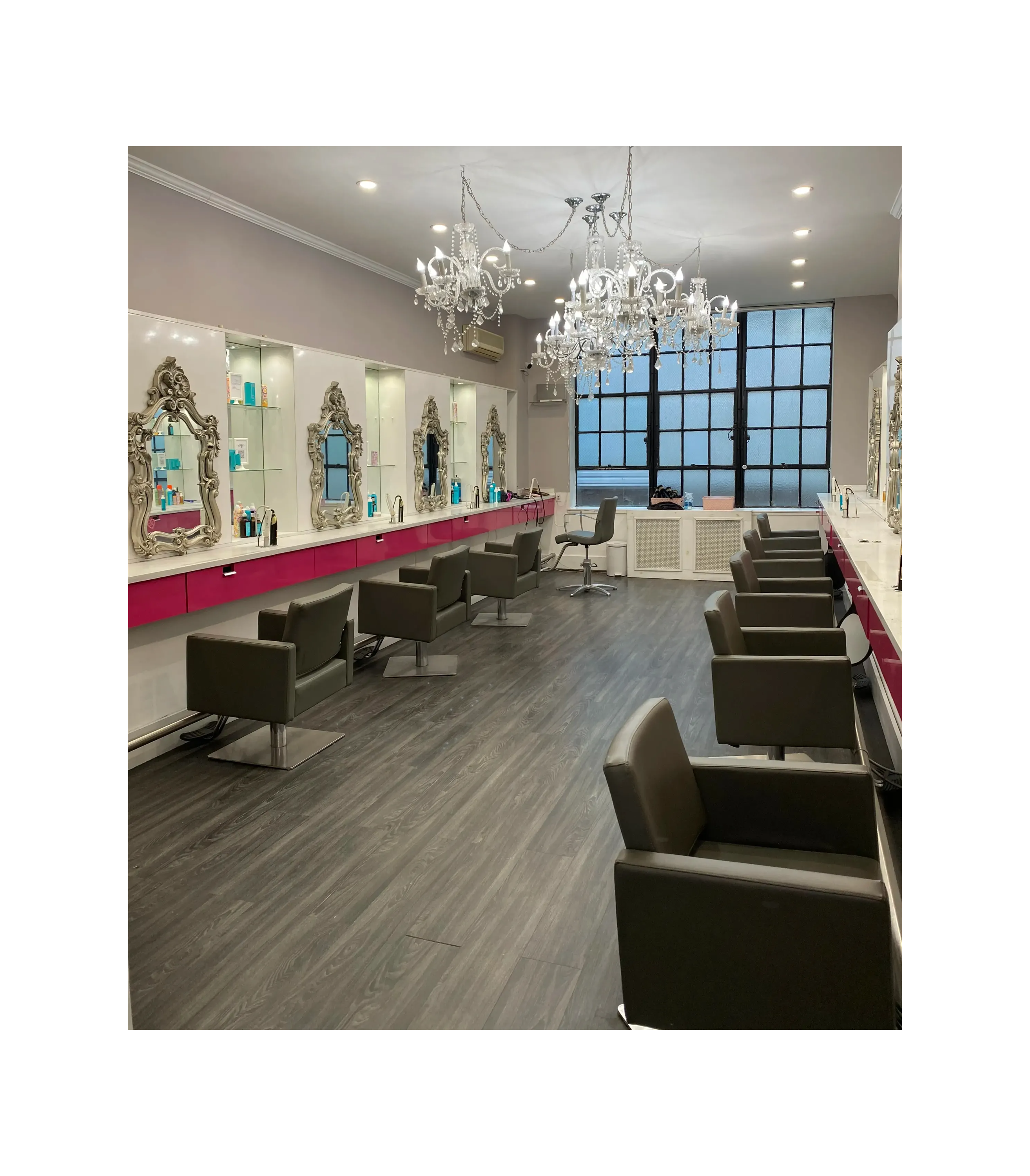 introduce yourself + tell us about your salon!
"My name is Katie Kadelak and I manage BLO/OUT Blow Dry Bar in Philadelphia!"
how long have you been a friend of amika?
"I've been a friend of amika for 3 years."
how did you find out about amika?
"I found out about amika through a recommendation from a fellow stylist."
amika means "friend" in Esperanto. what does amika mean to you?
"For BLO/OUT, amika means trust. We pride ourselves on beautiful bouncy blow outs and amazing hair styles. Having a product line like amika in-house is the glue to our foundation. We know that every single one of these products will help us achieve the perfect hair style, every time, on every client."
what inspired you to get into the hair industry?
Personally, I always loved hair & makeup as a teen. I was the friend helping everyone get ready before going out. After high school, I gave college a try and picked Graphic Design as my major. After about a semester, I realized college wasn't for me. After doing some soul searching, I decided to enroll in beauty school. Right away I fell in love with the industry and all of the career opportunities that were now at the tips of my fingers. I love wedding + event hair; up-dos are my strong point. I couldn't be happier with my career choice. It's a rewarding job, and an honor to help people feel beautiful!"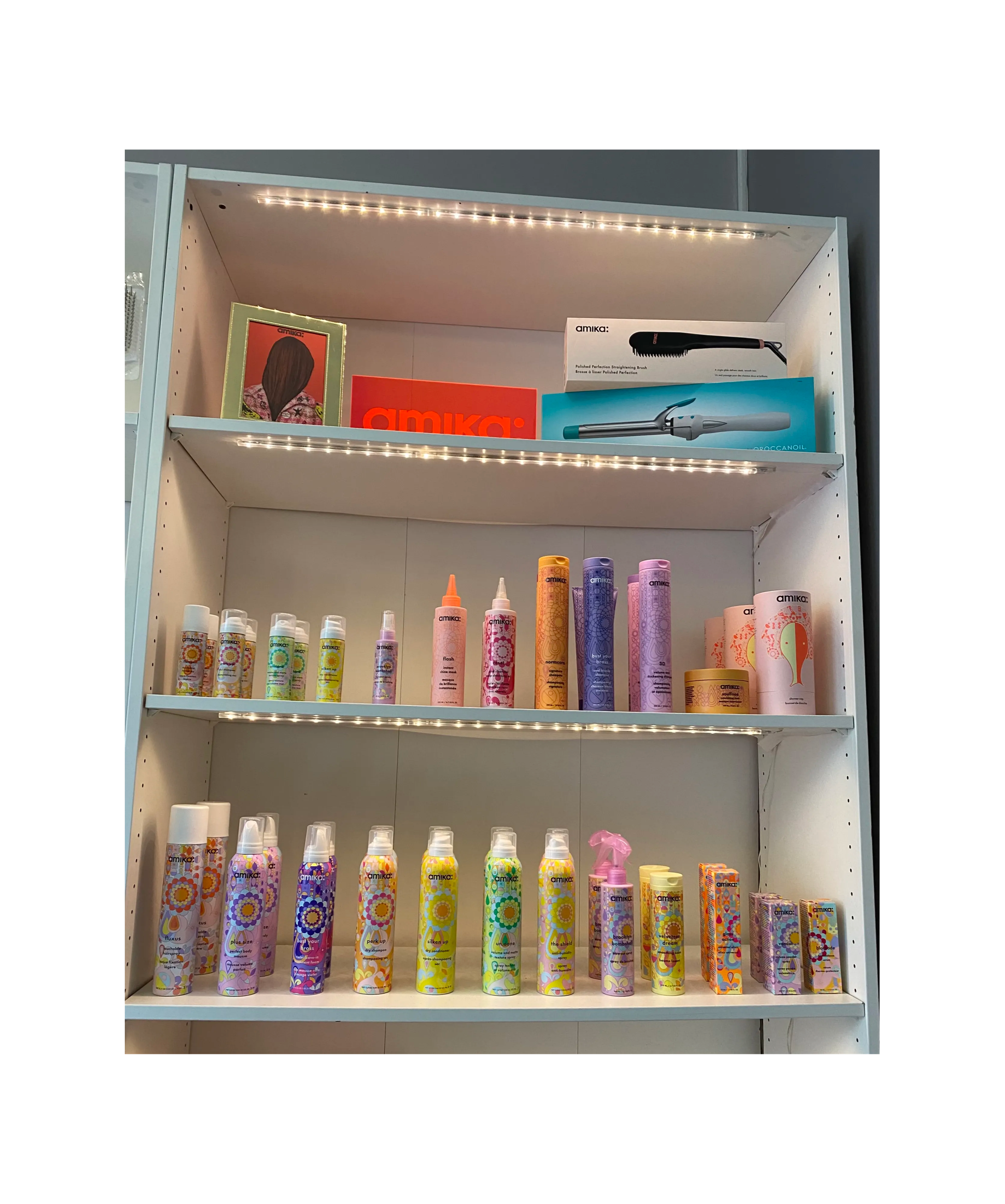 what led you to open your own salon?
"I am not the salon owner, but I am the Salon Manger/Hairstylist here at BLO/OUT. I started with the salon in 2014. I worked here for 4 years as a stylist and excelled beyond my expectations. The salon offers free continuing education to the staff. I was involved in events and weddings all over the city and made countless connections with clients, as well as other stylists. Fast forward to 2019, the manager position opened up, and being someone who has been here for years, I felt I was a perfect fit for this position. Since then, I have been in charge of the salon and all of its employees. It's funny how it came full circle for me, starting as a stylist and now being in charge. I have worked hard and will continue to do so for the success of this adorable blow dry bar I've been calling home for 6 years of my life."
what are your main specialties + services, and what are your hopes for the salon in the future?
"We are a blow dry bar offering blow outs, wedding and event hair styles, conditioning treatments, keratin treatments, tape-in hair extensions, and haircuts. We also offer makeup services as well. We are considering offering more to our menu. Lash extensions is a possibility, as well as facials and face waxing services."
what are your 3 desert island amika products?
"Perk up dry shampoo, the shield anti-humidity spray, and glass action universal elixir."
what's your go-to styling trick or pro-tip?
"Since we specialize in blow outs, my pro styling tip to a long lasting blow out is the amika perk up dry shampoo & silken up dry conditioner. This dynamic duo helps refresh and elongate the blow dry so the client can have beautiful locks for days to come."
We love having thought provoking dialogue with our amika family + friends. If you want to be part of the conversation, don't be afraid to reach out in any way. For the chance to be featured on The Strand and be part of our ever-growing community of salons, click here.