salons we love: Kenzi at Verve
One of our most beloved communities is our salon and stylist friends. If you didn't already know, amika is Brooklyn-born + salon-raised. We celebrate our heritage by bending rules that don't make sense and pushing beauty boundaries. The brand may have been born in Brooklyn, but it was brought to life in the salon. That means all our haircare and tools are effective, high performing, and kind to your strands.
In our "salons we love" series, we'll be highlighting some of the amazing amika salons and salon owners that continue to inspire us to make great hair products for all. We also do a deep dive on how they got into the hair industry, what made them open their own salon, and what advice they have for new or existing salon owners.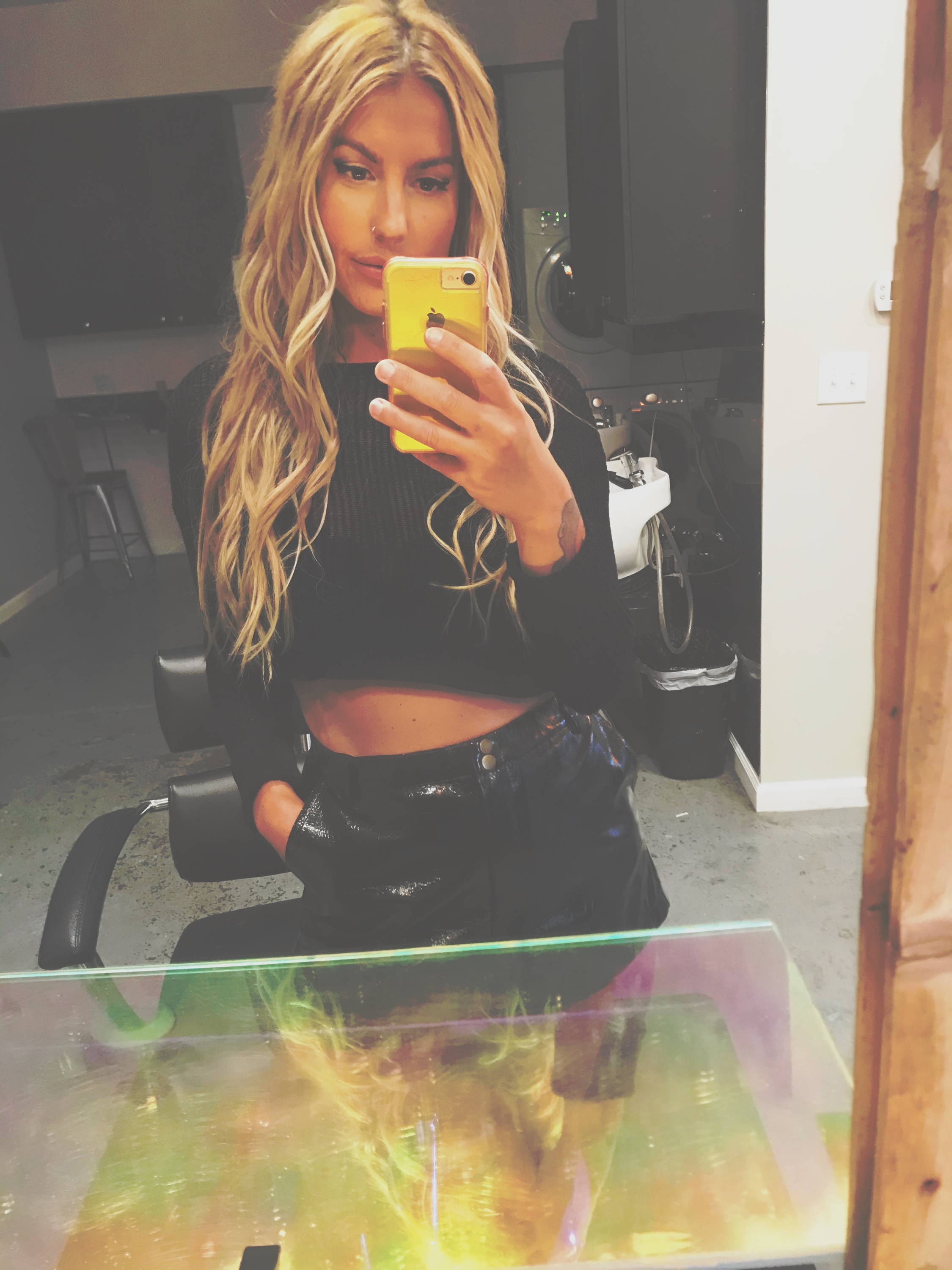 introduce yourself + tell us about your salon!
how long have you been a friend of amika?
"I've been a friend of amika for five years."
how did you find out about amika?
"While I was in cosmetology school, we went to the IBS convention in Las Vegas in 2015. I kept seeing these colorful bags everyone was walking around with and was like what is that brand?!! Then I saw the amika booth completely paisley'd out and colorful. I spend a ton of time there and tried out a bunch. I only bought a couple things since I was still in school but knew if I had my own place I would definitely be selling amika. So once I finished, I rented a chair from a gal that said I could sell my own product. I got in touch with you guys and have been using amika ever since."
amika means "friend" in Esperanto. what does amika mean to you?
"amika means creativity and forward thinking."
what inspired you to get into the hair industry?
"I've always been into doing hair and finally decided to take the plunge when I moved back to my hometown. It offers a creative outlet for me in which I can make a living from so score!"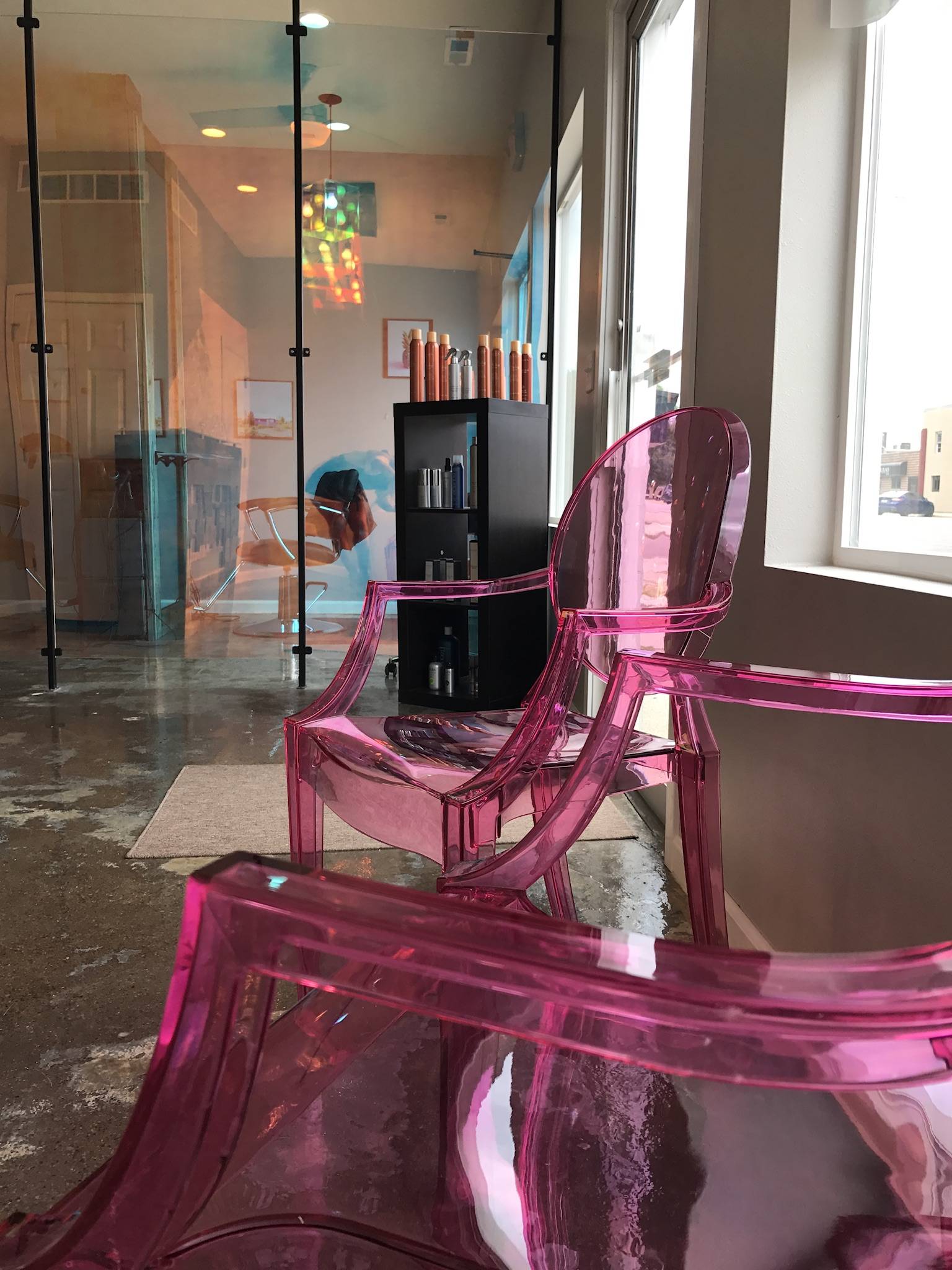 what led you to open your own salon?
"I am big on aesthetic in the sense that I like to be in a place I like to look at. Once I had the opportunity to make my own space, I jumped at it."
do you have any advice or words of wisdom for other stylists on how they can open their own business?
"It helps working somewhere else first to see what you like and don't like about a setting. Don't get in too big and have to rely on other stylists to make your rent/mortgage. You never know what'll happen, am I right 2020?!"
what are your main specialties + services, and what are your hopes for the salon in the future?
"I tend to have a lot of balayage look clients. High contrast ones especially. I also do a lot of extensions for my area. My hopes for the salon in the future is to hopefully open more one day!
what are your 3 desert island amika products?"
"Un.done volume and matte texture spray, the wizard detangling primer, blockade heat defense serum.
what's your go-to styling trick or pro-tip?
"For fine haired clients I like to use texture spray at the roots as dry shampoo to get a little more grit!"
We love having thought provoking dialogue with our amika family + friends. If you want to be part of the conversation, don't be afraid to reach out in any way. For the chance to be featured on The Strand and be part of our ever-growing community of salons, click here.