salons we love: Cosmic Heart Salon
One of our most beloved communities is our salon and stylist friends. If you didn't already know, amika is Brooklyn-born + salon-raised. We celebrate our heritage by bending rules that don't make sense and pushing beauty boundaries. The brand may have been born in Brooklyn, but it was brought to life in the salon. That means all our haircare and tools are effective, high performing, and kind to your strands.
In our "salons we love" series, we'll be highlighting some of the amazing amika salons and salon owners that continue to inspire us to make great hair products for all. We also do a deep dive on how they got into the hair industry, what made them open their own salon, and what advice they have for new or existing salon owners.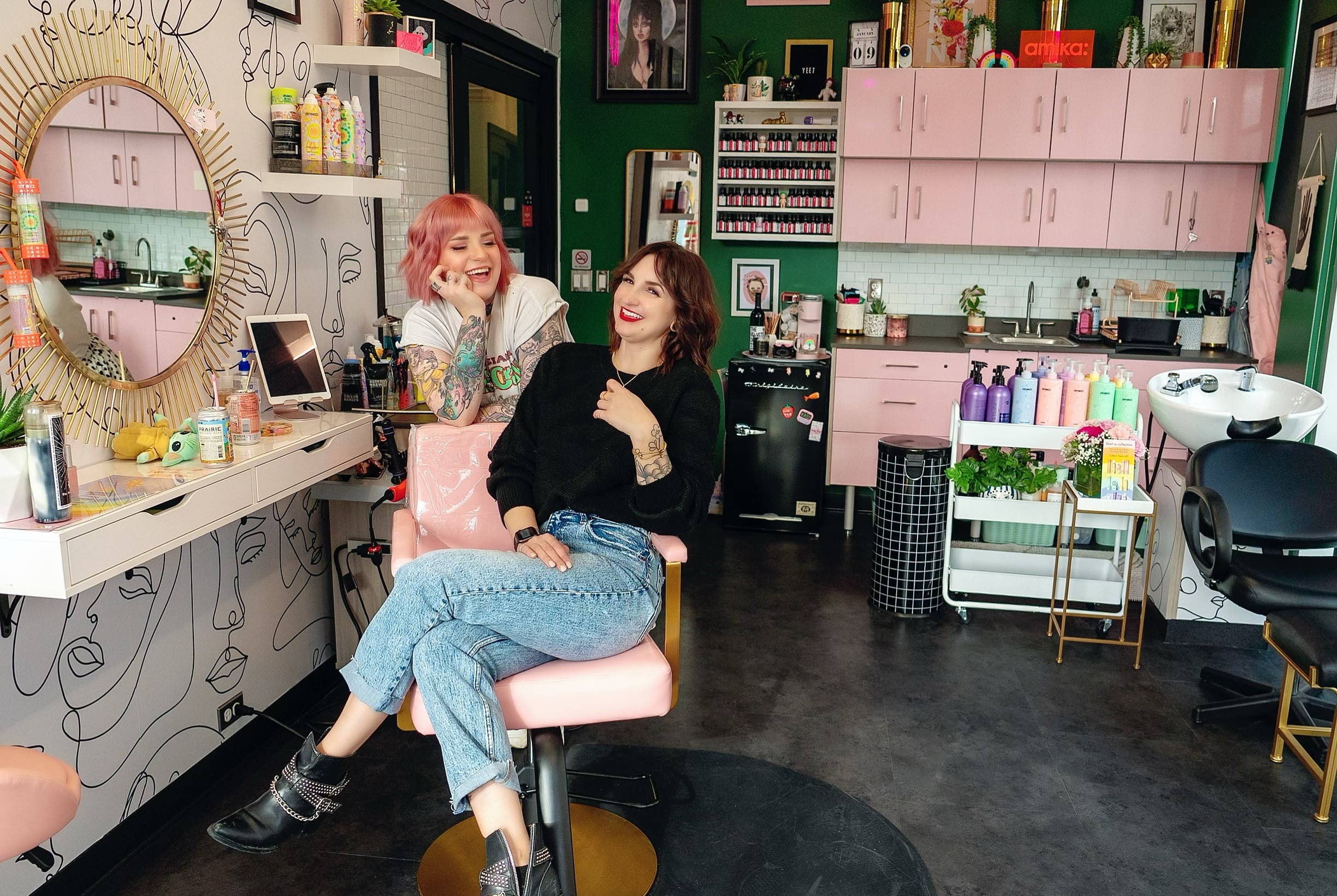 introduce yourself + tell us about your salon!
"My name is Ashley Lessen and I own Cosmic Heart Salon in Pittsburgh, PA. I share a collaborative space with Chauncey, owner of Paper Street Hair Co. We run two separate businesses, but the space design is the brainchild of us both!"
how long have you been a friend of amika?
how did you find out about amika?
"I found out about amika through a recommendation from a fellow stylist."
amika means "friend" in Esperanto. what does amika mean to you?
"amika means individuality to me! There is a product for every hair type and the packaging (plus the amazing smell!) immediately gives the vibe that this isn't going to be just another hair care line."
what inspired you to get into the hair industry?
"I knew from the time I was 15 and coloring my own and my friends hair with manic panic in my parents bathroom, that this was something I wanted to do forever. After high school, I pursued Special FX makeup and Esthetics, but always had hairstyling in the back of my mind. So, I went for my cosmetology license like I always wanted to do and never looked back!"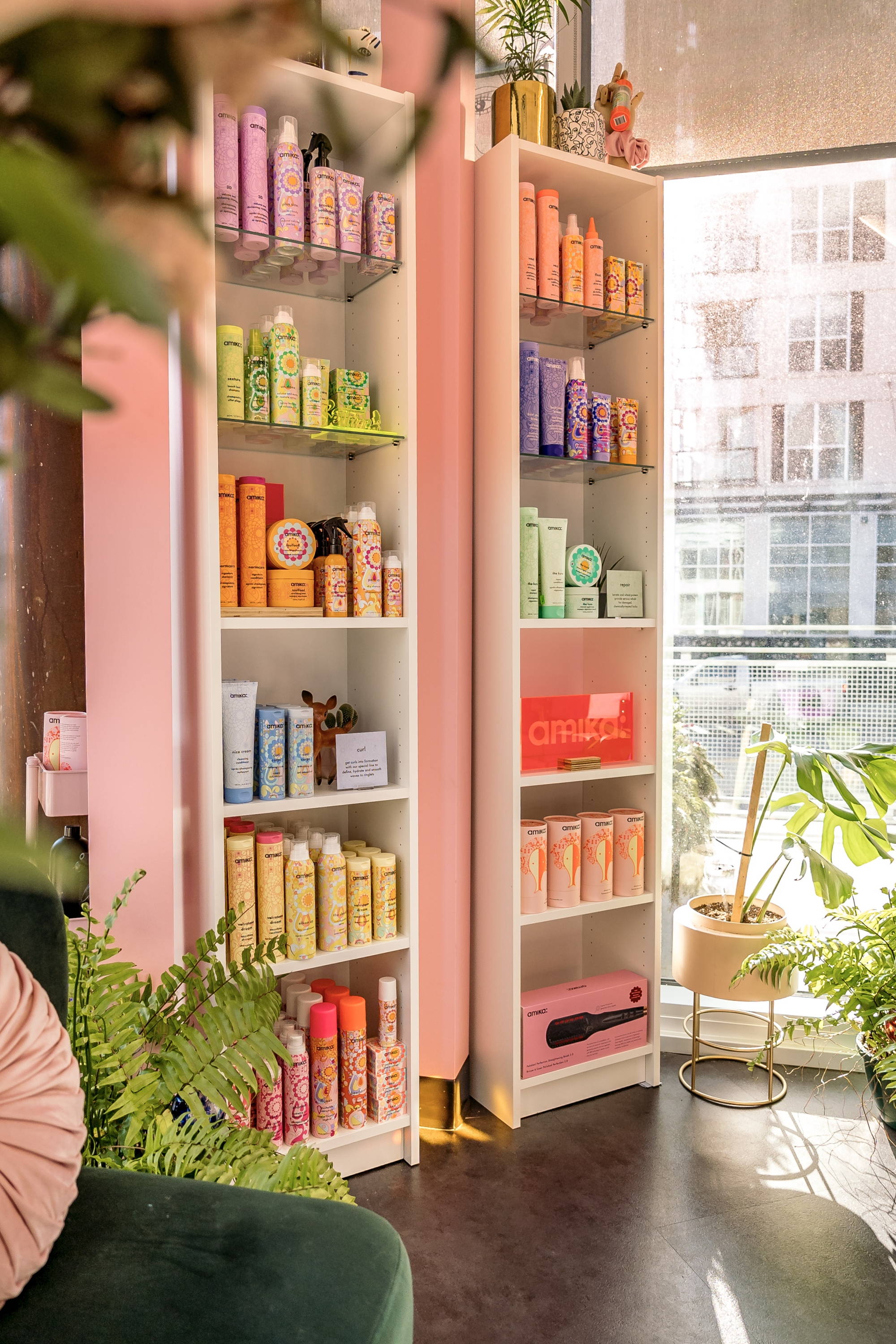 what led you to open your own salon?
"We decided to open the Cosmic Heart x Paper Street Co space to provide a different and unique salon experience! We are able to control all the little details that we never could before. It really is like our clubhouse that our clients can come hang out in and get their hair done - in a judgement free, fun environment."
do you have advice or words of wisdom for other stylists on how they can open their own business?
"Maybe don't try to do it during a pandemic 😂 We wouldn't change anything now, but it made 2020 an even more wild ride."
what are your main specialties + services, and what are your hopes for the salon in the future?
"Vivid hair colors, color corrections, and lightening services! I love a big project, and seeing my clients face when I get them to the end of a big transformation is priceless.
I have so many hopes for the future, expanding and growing our brand being longer term goals, but for now just continuing our current mission, which is making a fun, safe environment for our clients."
what are your 3 desert island amika products?
what's your go-to styling trick or pro-tip?
We love having thought provoking dialogue with our amika family + friends. If you want to be part of the conversation, don't be afraid to reach out in any way. For the chance to be featured on The Strand and be part of our ever-growing community of salons, click here.