meet the team : how our events + education associate learned to embrace the uniqueness of her hair
One of our most beloved communities starts within our own brand; our employees! This collective encompasses so many different types of people, passions, and personalities.
In this series, we get deep with our amika family to learn about their relationship with their hair, how it relates to their identity, and more.
"What's goin on everyone? My name is Tasha and I'm the Events + Education Associate at amika. I've been with the company for almost four years now."
how would you describe your relationship with your hair?
"I'd say we're pretty tight nowadays, but it hasn't always been that way. I've dyed it almost ever color under the rainbow, it used to be stupidly long, and now I have a very short cut with some dyed pieces in the front. What I've learned the most over the years is that what it's really about is maintaining the health of your hair. Using the right products and tools means everything."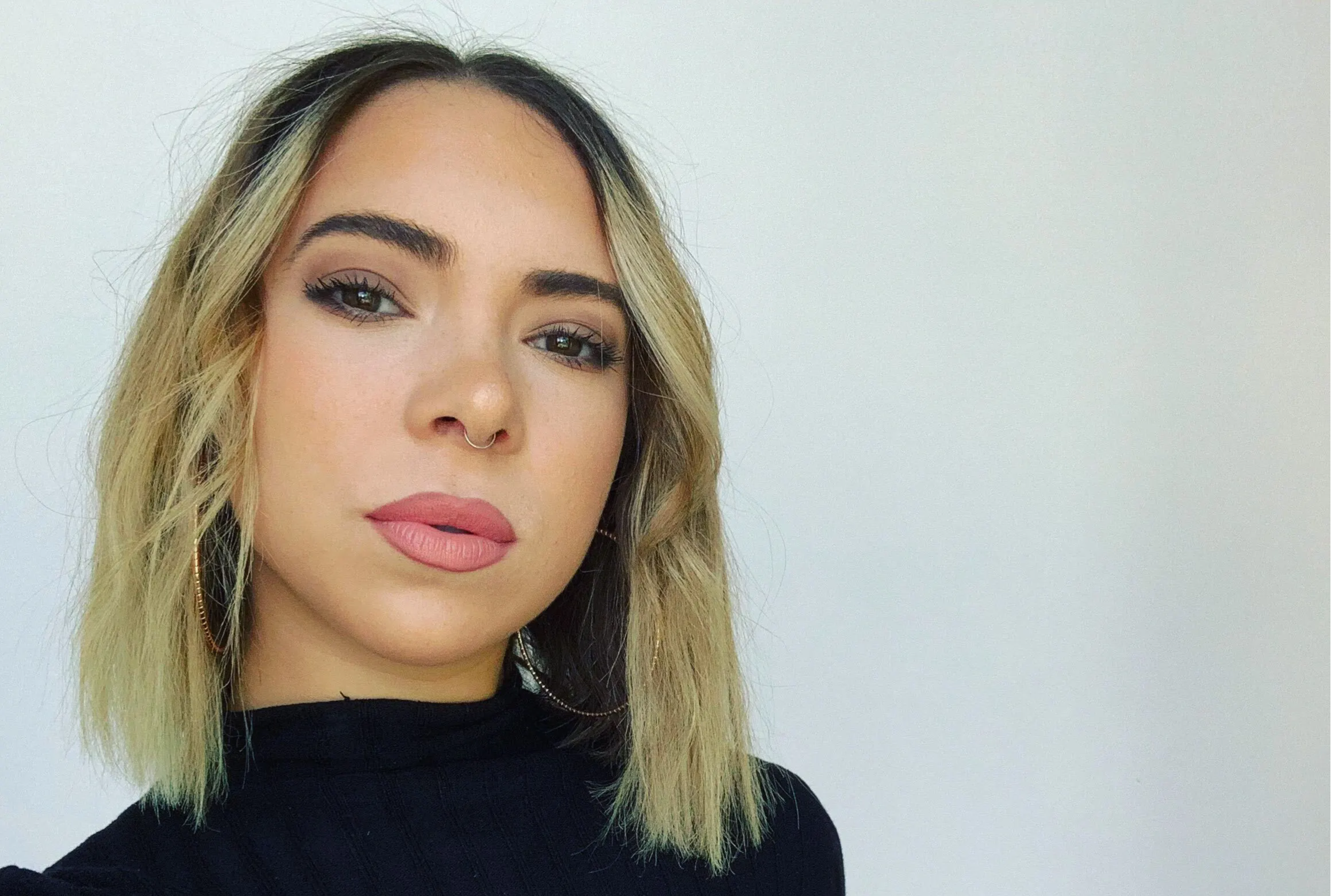 do you feel that your hair is part of your identity?
"Yes, absolutely. I grew up with a mother as a cosmetologist who would do my hair every morning before elementary school with crazy braids and shirley temple curls. It was always such a THING every day, so that stuck with me in my adulthood. My hair expresses who I am and I love it."
what is your favorite thing about your hair?
"Its' malleability. It can do a lot of different types of hairstyles and handle them, whether it's really tiny curls or really intricate braids, it can kind of do it all."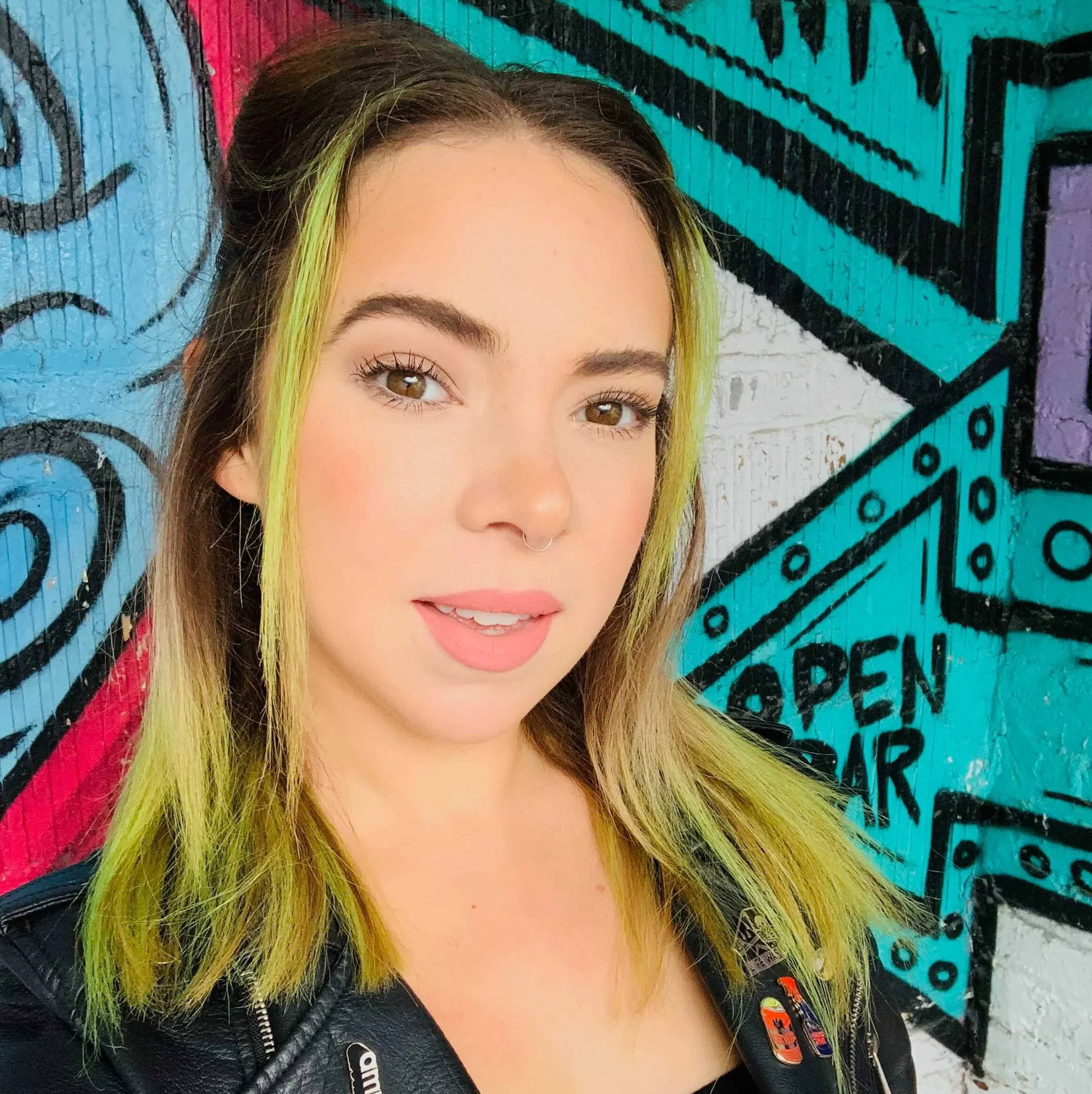 what is your usual hair routine?
"My usual hair routine looks a little different during COVID-19. Pre-COVID was more heat styling with a straightener or a curling iron, or just slicking it back into a low bun which is always one of my faves. Now, my routine is more natural. I air dry and leave my natural texture, but I always use a few products."
what are you favorite amika products?
"It was very hard to narrow these down, but I did it! So, first up is the fluxus touchable hairspray which is a brushable hold and so amazing. The wizard is a detangling primer and does so many things. I love spraying it over my hair after I wash it. It detangles, it protects, and de-frizzes. And, last but not least, supernova blonde violet moisture and shine cream, which gives you oodles of shine and is so amazing."
are there any new hair rituals, tricks, or styles you've been trying?
"So instead of a hair ritual, I'd love to share a little story with you. I was 8 years old and my mom did my hair in these crazy ponytail braids that made me feel like I looked like a little alien girl, and I cried when my mom took me to school. I took them out and I didn't embrace the fun-ness or uniqueness of it. So, I just want to say that if you're young, in school, and too afraid to try something new, particulrly with your hair, don't be afraid. Do something different, be different, and embrace that individuality. Embrace the uniqueness of your hair, it's so important. Thanks mom, for the life advice!"
We love having thought provoking dialogue with our amika fam + friends. If you want to be part of the conversation, don't be afraid to reach out. For the chance to be featured on The Strand and be part of our ever-growing community of friends, click here and tell us a little bit about your relationship with your hair.