learn to contour your hair just like your face
Contouring. In the makeup world, there seems to be an endless array of options to shape and define your face: concealers, foundations, bronzers, highlighters, and setting mists galore. Thinking about it, the process of contouring is actually pretty scientific. I mean, applying the right color at the right spot on the apple of your cheek or the bridge of your nose can instantly help sculpt your face and add dimension.
The principles of contouring can work its magic on hair, too. Case in point: amika's new strobe hair contour kit. "We wanted to take the concept of contouring from makeup and see how we could apply it to hair care," says Erin G., a member of amika's product development team.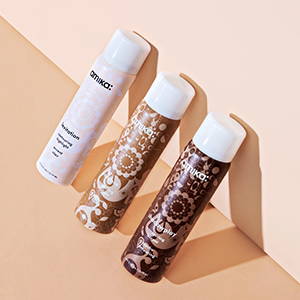 The result is a set that includes three temporary natural color sprays: an accent root (shadowplay), lowlight (sombre) , and highlight (levitation). Each has its own set of unique characteristics (more on that in a sec). "The colors are definitely truest on light brown to blonde hair. However, dark hair can have fun, too!" says Erin. " The shadowplay and sombre are great to cover roots and stubborn grays, and the levitation works great on dark hair to highlight ends as well as face-framing pieces."
Depending on your natural hair color, read on to see which look is your match made in contour heaven.
before after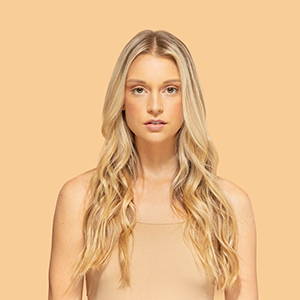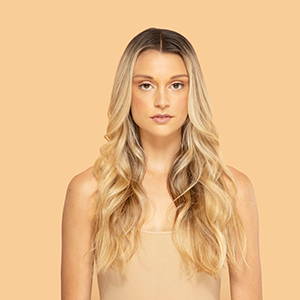 Blondes, this one's for you! An accent root, also called shadow root, shows up best on light-colored hair since the dramatic contrast i really pops. Like how bronzer warms up the complexion on your face, deeper-colored roots do the same for your hair. The hero product behind this look is…drumroll please…the shadowplay contouring accent. The deep chocolate shade with a matte finish brings depth to your roots and crown area, ideal for contouring. Growing out a color and need to push your salon appointment? This look is particularly great to solve that in-between phase. It's the beauty of optical illusion.
Start by spraying shadowplay one inch away from your roots to add color at the top.
Then, layer on the product until you reach your ideal color.
Pro tip: brush product through for a more even blend.
before after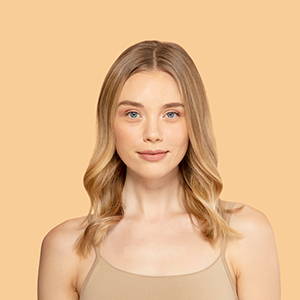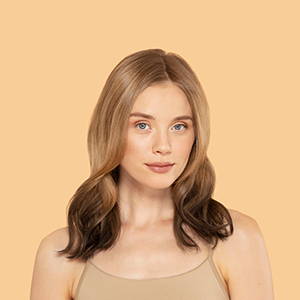 If you have darker-colored hair (hello, brunettes!), an ombré color can instantly freshen up a look. There's something about the gradual transition from light to dark that makes hair look oh so dreamy. Meaning "to shade" in French, the hair-color method is traditionally done in salons with dye painted on layer by layer. You can achieve this effect just for one wash with the help of the strobe hair contour kit. One, because there's no commitment needed to try out this look (just spray on the single wash-out formula!), and two, it only takes a few minutes to do.
For an ombré look, reach for a bottle of sombre, the contouring lowlight spray. With a café latte color, it's perfect for toning and accenting mid-length hair and gives off a super satin-y finish. Spray it one to two inches away from your roots, working it from the top to mid-length section of your hair.
Next up, blend! Add shadowplay to the mix, spraying it on the ends and mid-length to boost contrast.
before after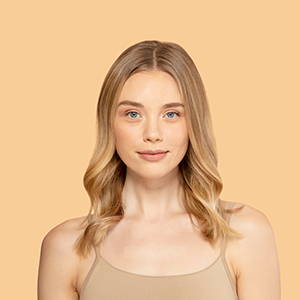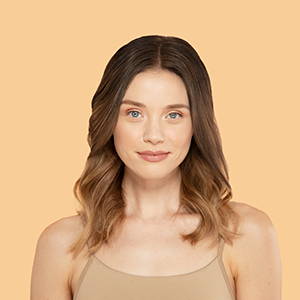 Perhaps the most versatile look of all is balayage. In a way, it's a mix of the first two looks, with highlights and lowlights all around. In French, balayage means "sweeping" — makes sense, as the usual technique used to achieve this look is to paint long, sweeping strokes of dye onto the hair. The main difference between ombre and balayage is that the latter results in a more natural look. Whether you're a blonde or brunette, our version of balayage is a fun way to temporarily give hair a bit more oomph.
First off, spray shadowplay one to two inches from your roots, working from the top to mid-length section of your hair.
For a contouring lowlight, spray sombre at the mid-lengths of hair where the light naturally hits.
And, like the final step to any good face contouring application, use a highlighter. The third product in the kit is levitation, a rose-kissed iridescent highlight. Spray it on the ends of your hair and layer with other colors to help frame your face and add shine.
A general tip to keep in mind: the overall color effect depends on how close you spray each product. For wider coverage, spray farther away and vice versa for more precision. Looking back on the creation of the kit, Erin G. says, "Many, many trial and error episodes occurred before we found the right combination of color, finish, hold, and wash-out. We spent A LOT of time perfecting each shade until we were confident that we had the perfect set, especially considering how the three colors would interact with one another and on different hair types." Again, the best part of all is the fact that the sprays are made with single wash-out formulas so you can freely experiment to your heart's desire.
By Wendy Sy, The Strand Contributor