how to use amika holiday giftsets: party edition
It's officially December which means we have less than a month to finish up our holiday shopping (we know…try not to panic). Luckily, you still have time to score some holiday giftsets from yours truly – our cut off for ground shipping is December 14th for your orders to make it in time!
If you haven't checked them out yet, we have quite the selection of giftsets this year! Ranging from repair, to shine, to all the makings of an at-home blowout, you're bound to find something for everyone on your list. Plus, you can use them to get ready for your holiday parties this year (whether they're remote or IRL)! Check out some looks below using our blowout buffet and back for seconds giftsets.
First up, let's hear from Bekah on how she uses blowout buffet to achieve a holiday party look that "evokes 1960s era glam: think sleek, sculptural updos and sky-high volume."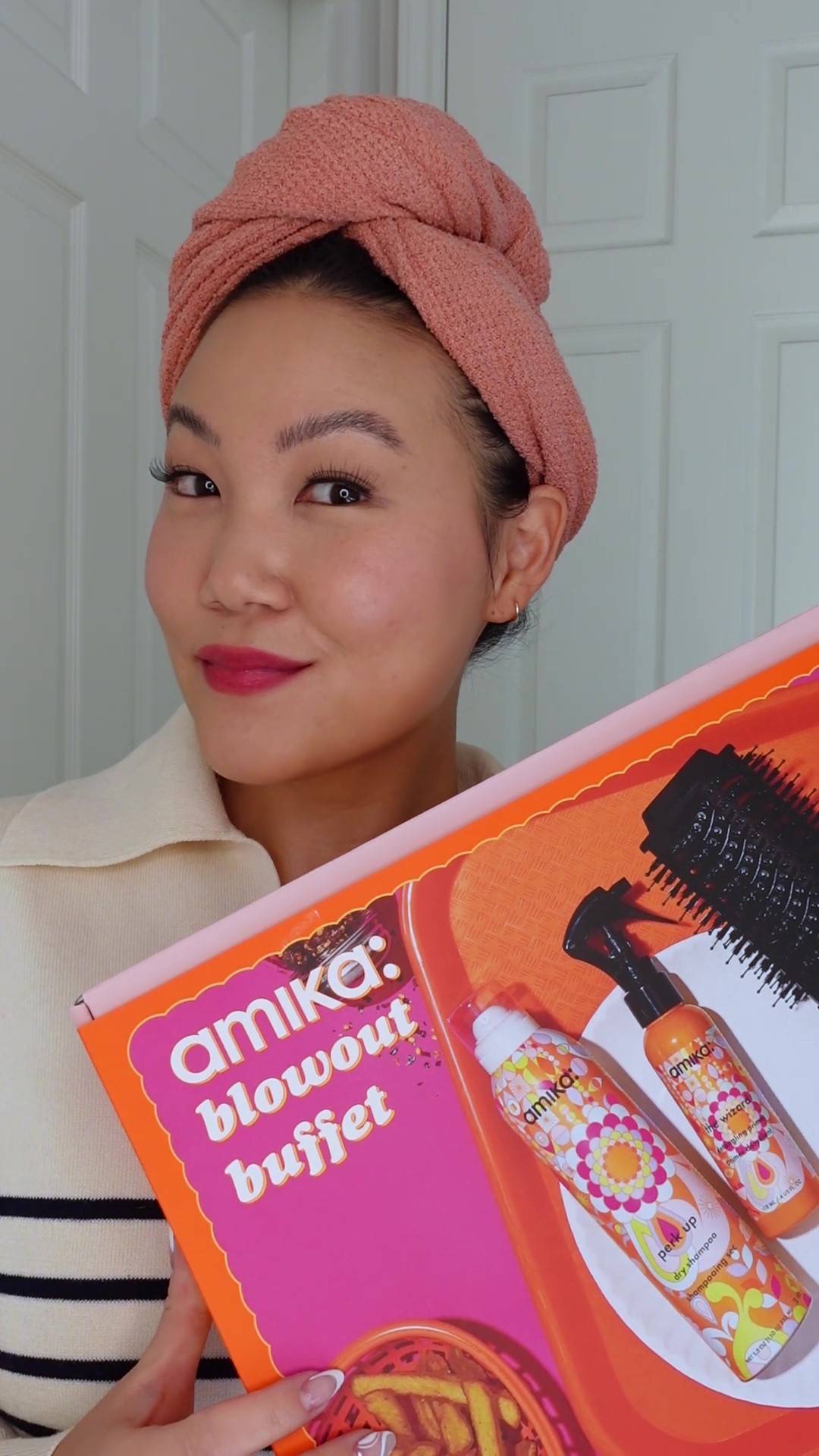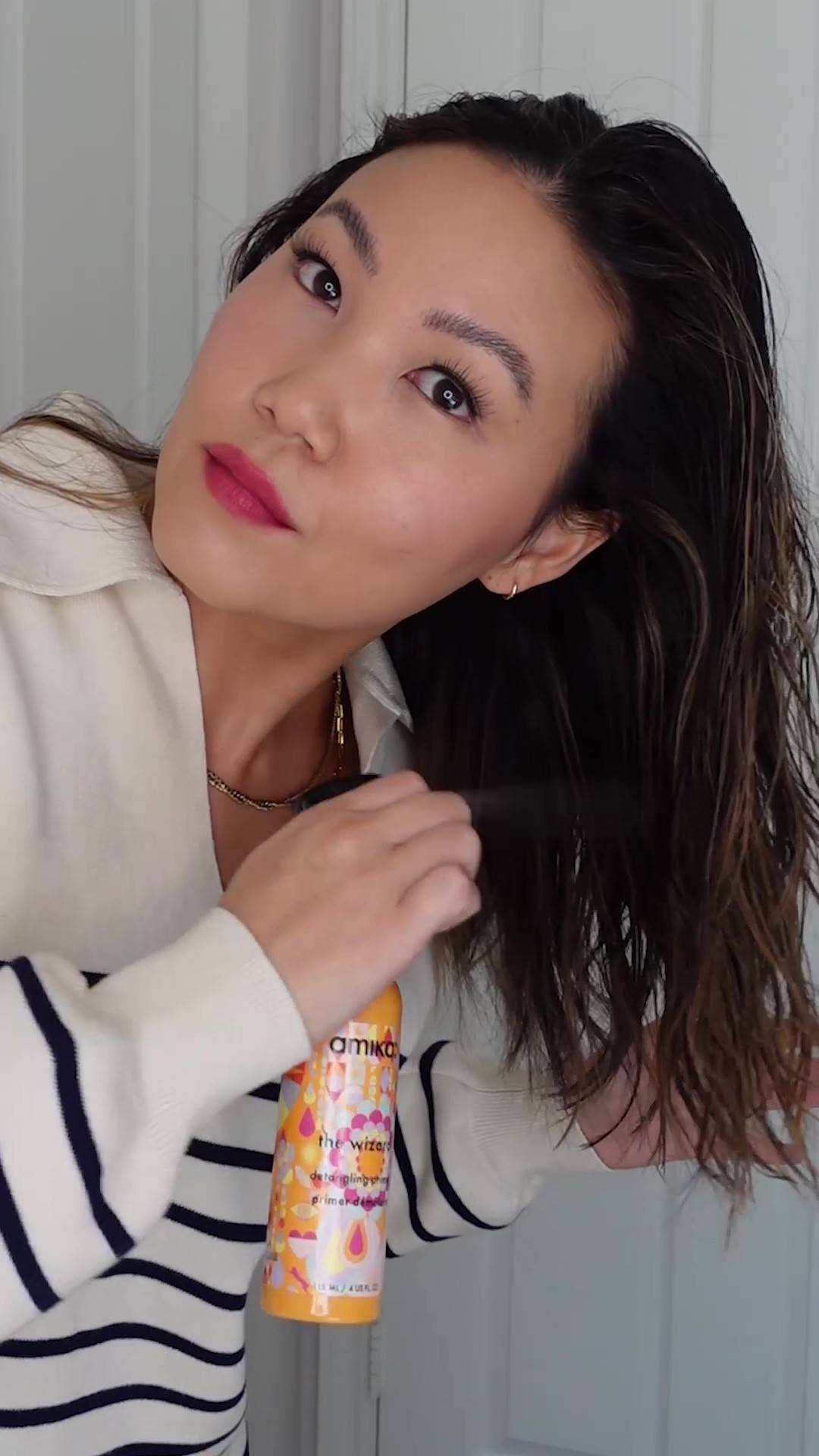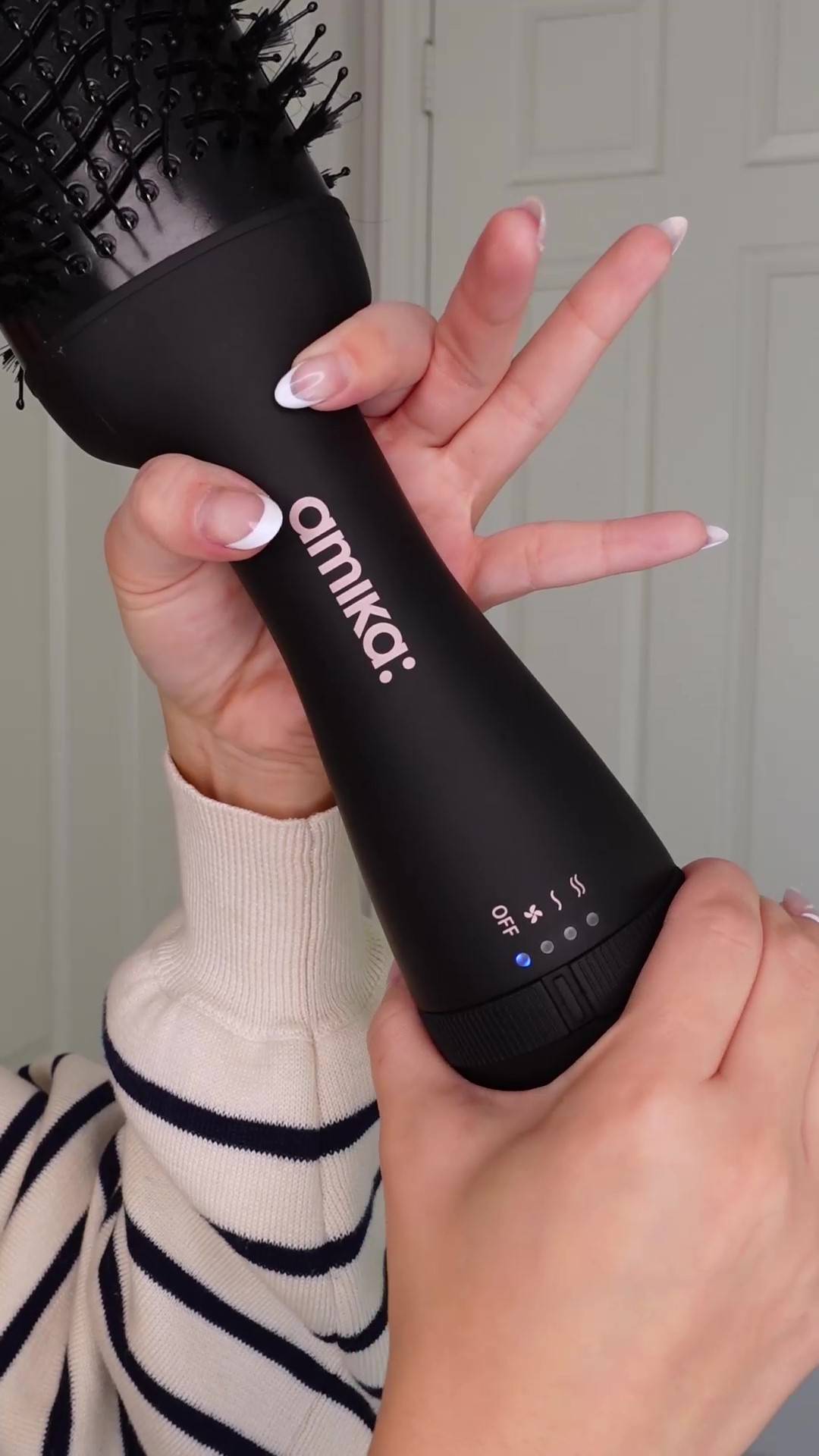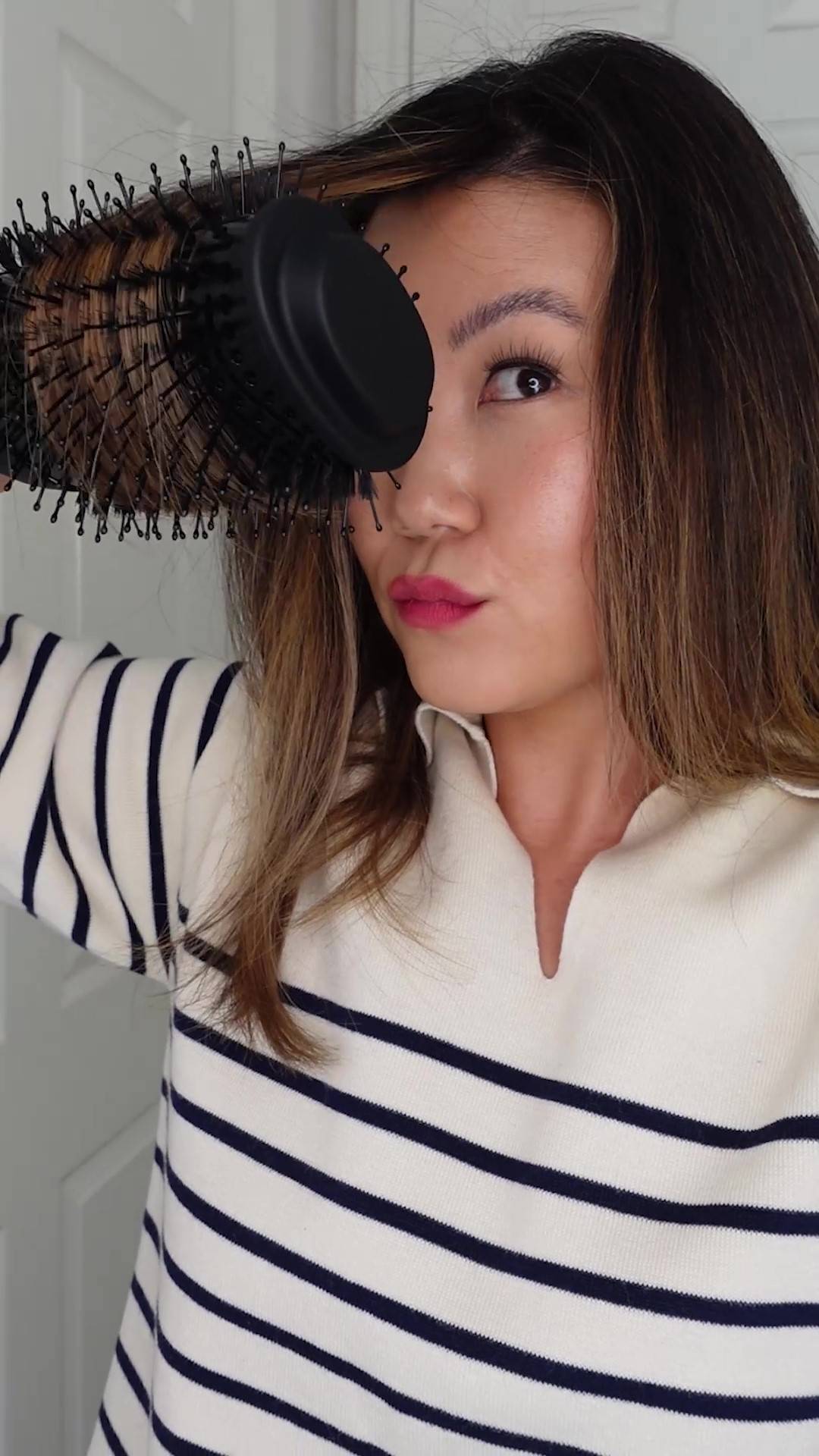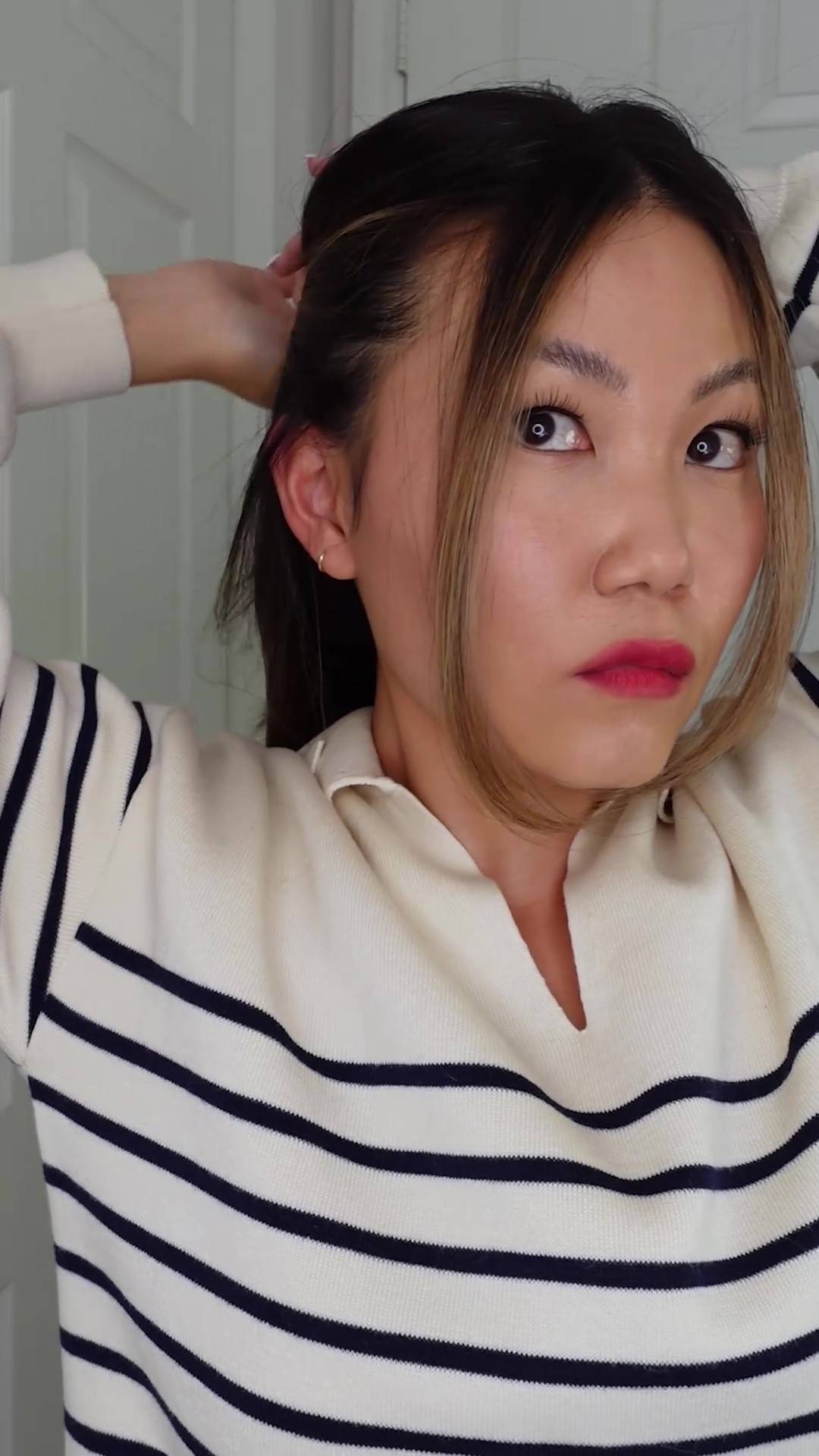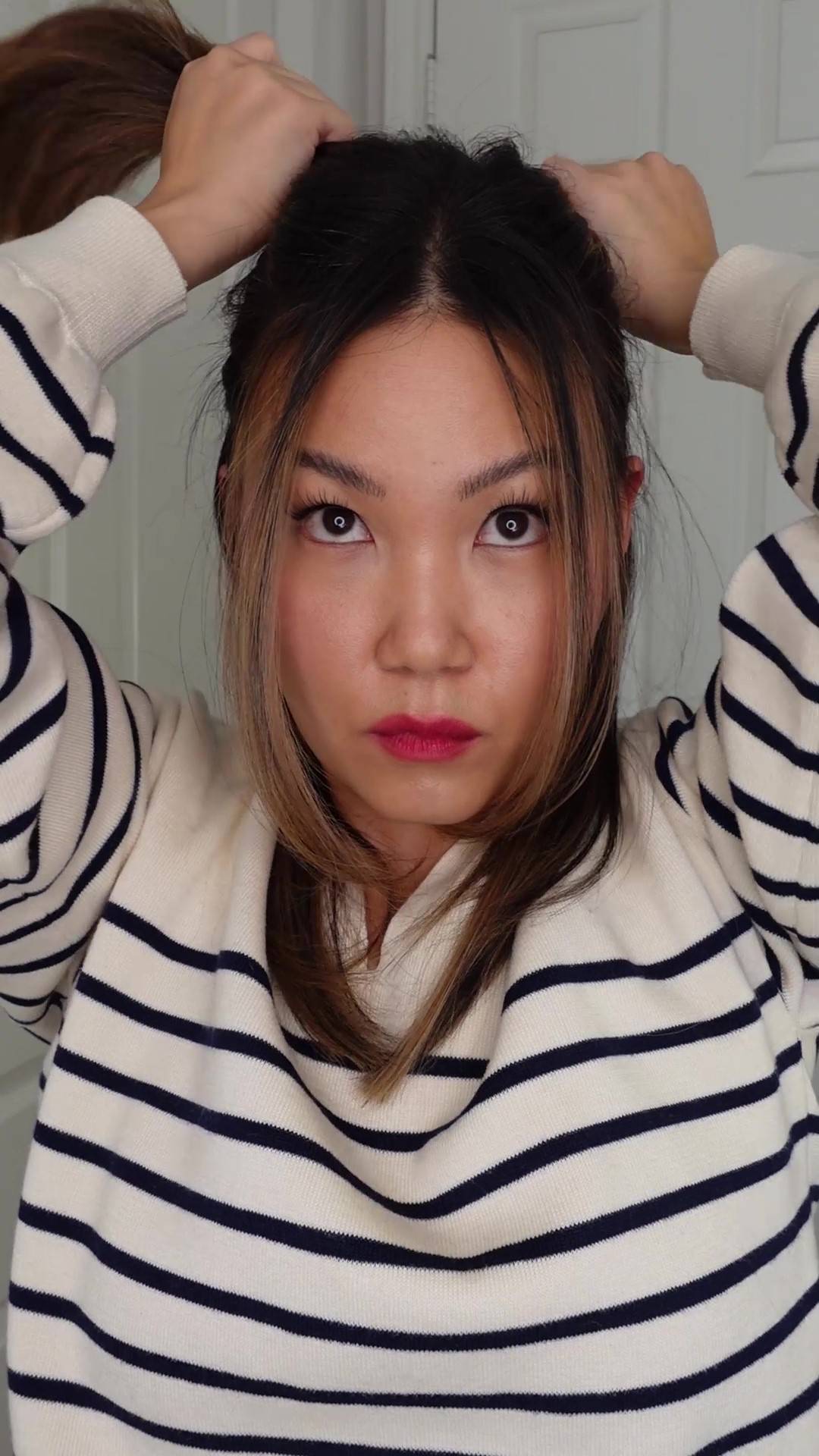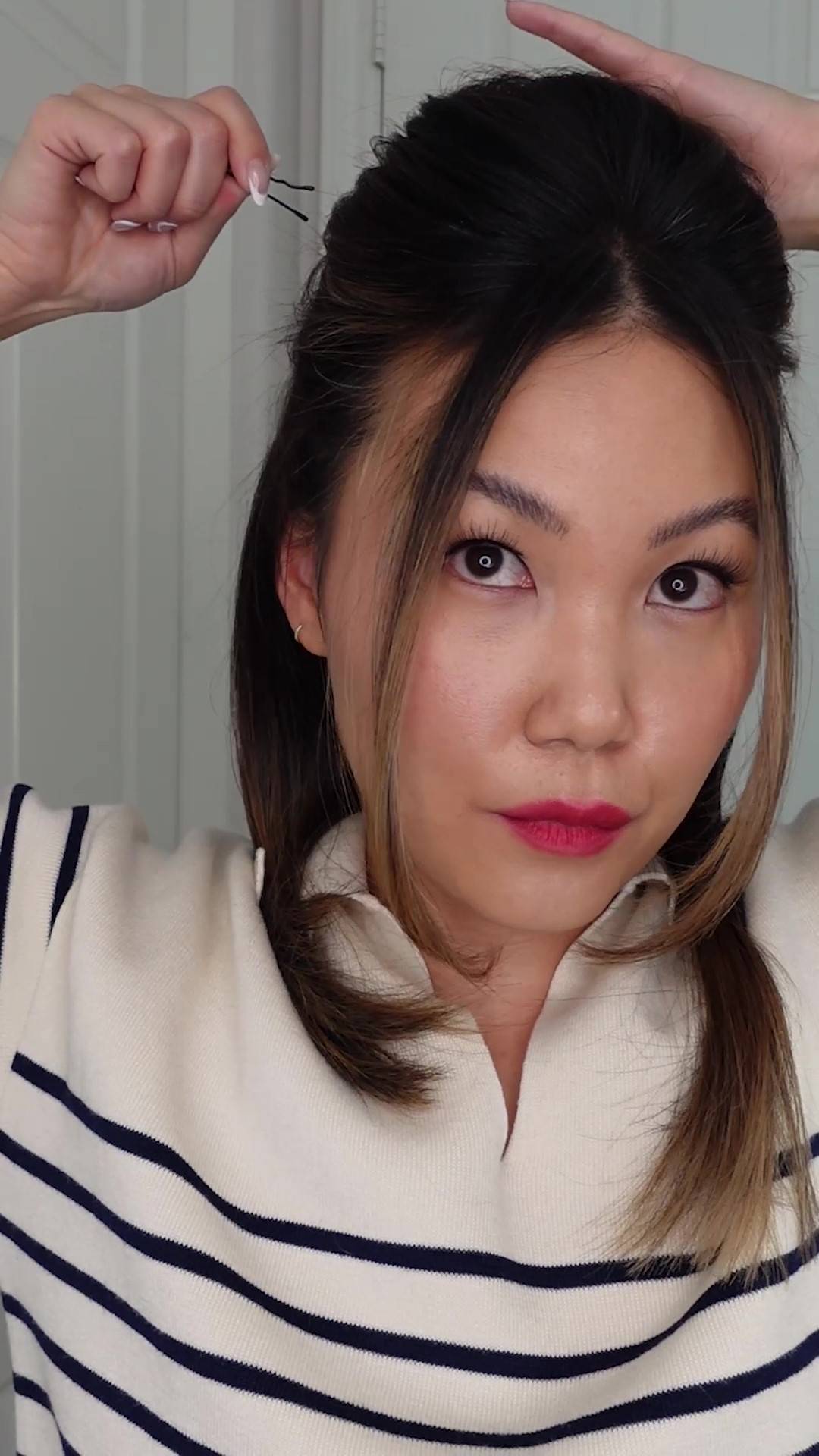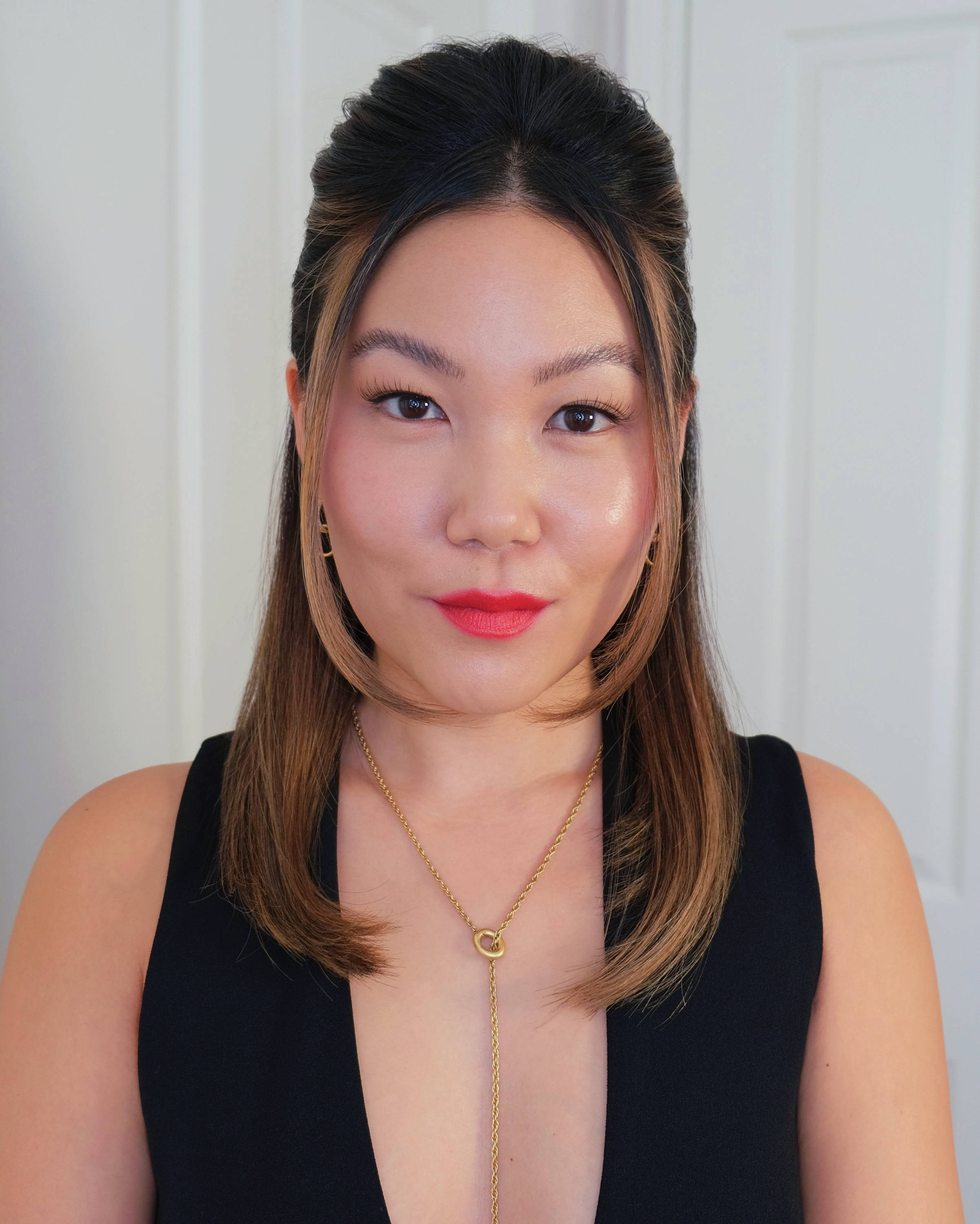 Spray the wizard throughout damp hair (about 60% air-dried) to detangle and protect the hair for heat styling. Brush through.    

Take the hair blow dryer brush and style the hair about 3 inches wide. Start on low heat to dry the hair, then finish each section on high heat to really set in the curl. 

For the very top layers, I blow dry toward the face and I also create volume and lift by blow drying backward toward the crown. This will help create some extra volume for the updo later. 

Spray perk up dry shampoo around the roots for some texture and volume.

Time to start constructing the updo! Starting at the top of your ears, section your hair half up and half down, pulling backwards toward the crown of the head. Section the front layers to frame the face, and leave them loose. You want distinct sections here. 

Once the hair is sectioned and pulled back, push the hair up at the crown of the head to create volume. Secure the hair at the crown of the head with a hair tie or bobby pins, maintaining the volume as best you can.

That's it! Finish off this party look with a red lip to evoke a classic holiday vibe.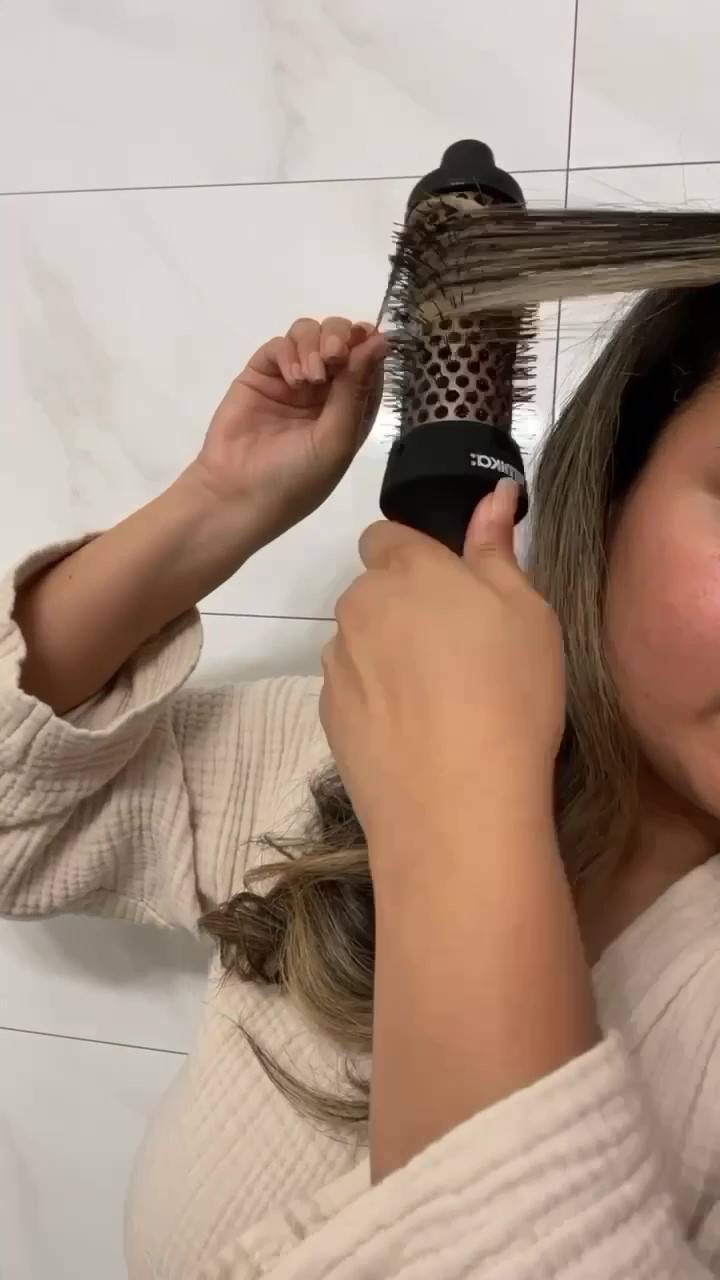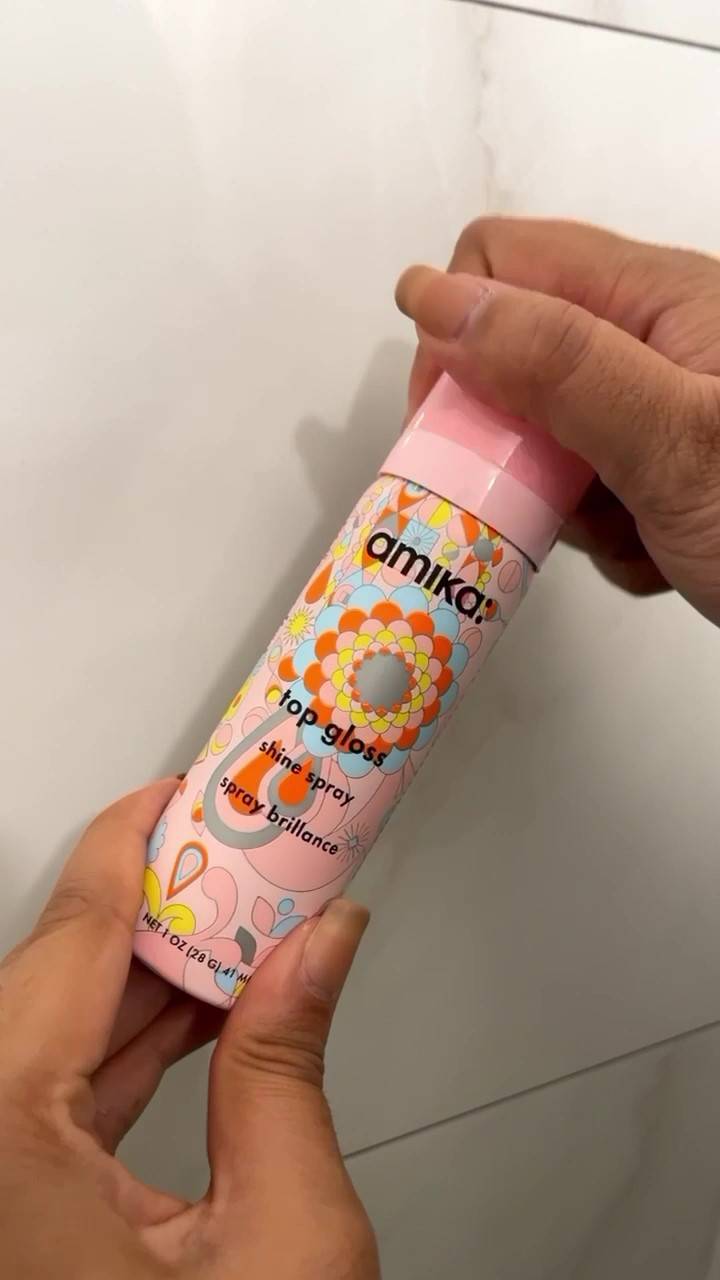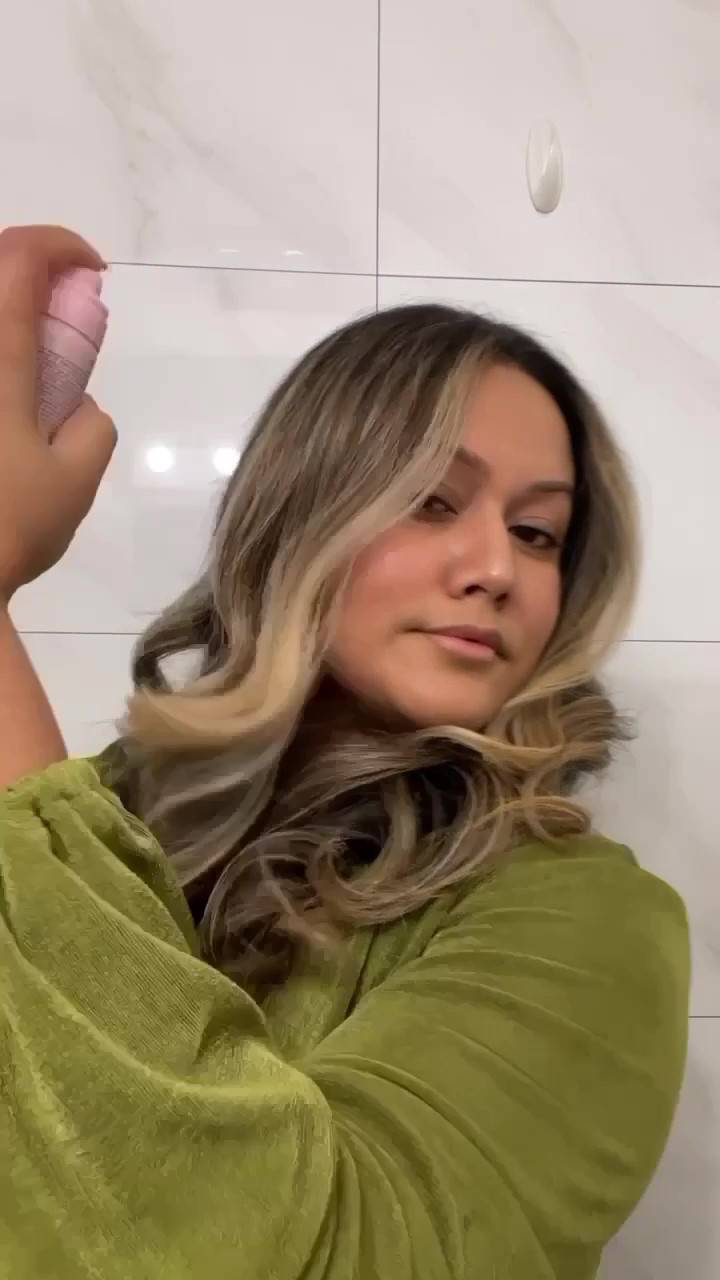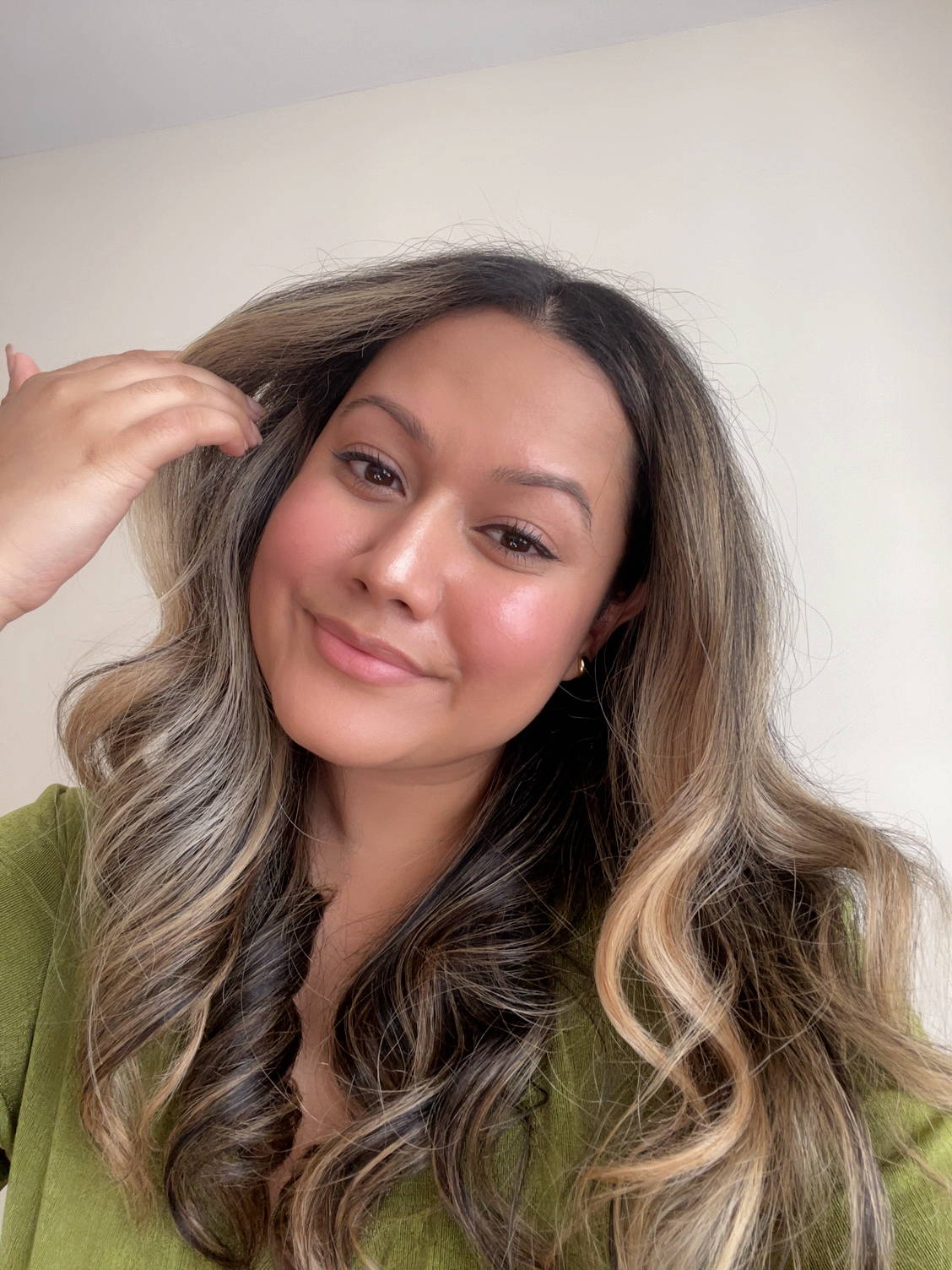 First, start with your favorite amika shampoo and conditioner then apply the flash instant shine mask on mid-length to ends for extra hydration and moisture.

Using a detangling brush, section damp hair to start styling with the amika blowout babe thermal brush.

Take each section and wrap away from the face to achieve desired soft curls.

Spray perk up dry shampoo at the root area after styling to give it that extra 'oomph' and body then massage through hair. 

Lastly, spray the top gloss on finished hair towards the ends for an extra burst of shine and glossy effect.
Shop our holiday giftsets here!