hair diaries; how our social intern has learned to maintain her color-treated hair
I have always been one to change my look at the drop of a hat (my fellow aries know this impulsive behavior well), but my need for an immediate, drastic change always does my psyche more good than my scalp. When you are someone who demands that your style change with your ever-evolving attitude, maintenance becomes labor intensive. Not being able to keep up with my every hair wish is the worst case scenario for someone who lives by the sentiment "look good, feel good, do good".
As a full time college student and intern here at amika, I don't leave myself a lot of time for a complex hair care regimen. My go-to products for smooth, hydrated hair are the flash instant shine mask, velveteen dream smoothing balm, and vault leave-in conditioner. Each of these treatments takes up only 60 seconds or less of your morning, and make a HUGE difference in overall appearance. 3 minute hair care routine sound like your style? It has always been mine, but I have never found the right products to make it happen.
To give you a better idea of how I've learned that "I'm too busy" is not a valid excuse for neglecting your hair, here's a brief history:
High school is confusing. That is how I justify looking like the OG e-girl. Can't picture it? Think about yourself in the era of bath and body works body mists, but with brown hair that has two blonde stripes framing your face. I know what you're thinking... I was so ahead of my time.
From here we moved on to a tasteful balayage, which was amazing until my friend/haircolorist-in-training decided to dye my tips purple at home. My hairdresser hated me for this, and we ended up having to cut off the ends to salvage the rest of my mane. The icing on the cake is that during this part of my life I was a student athlete working out 6 or more days a week. I had no choice but to wash my hair every day because I hadn't been blessed with phantom foaming dry shampoo yet, and the talc-based products I had in my bathroom stood no chance against my sweat glands.
the year without deep conditioning treatments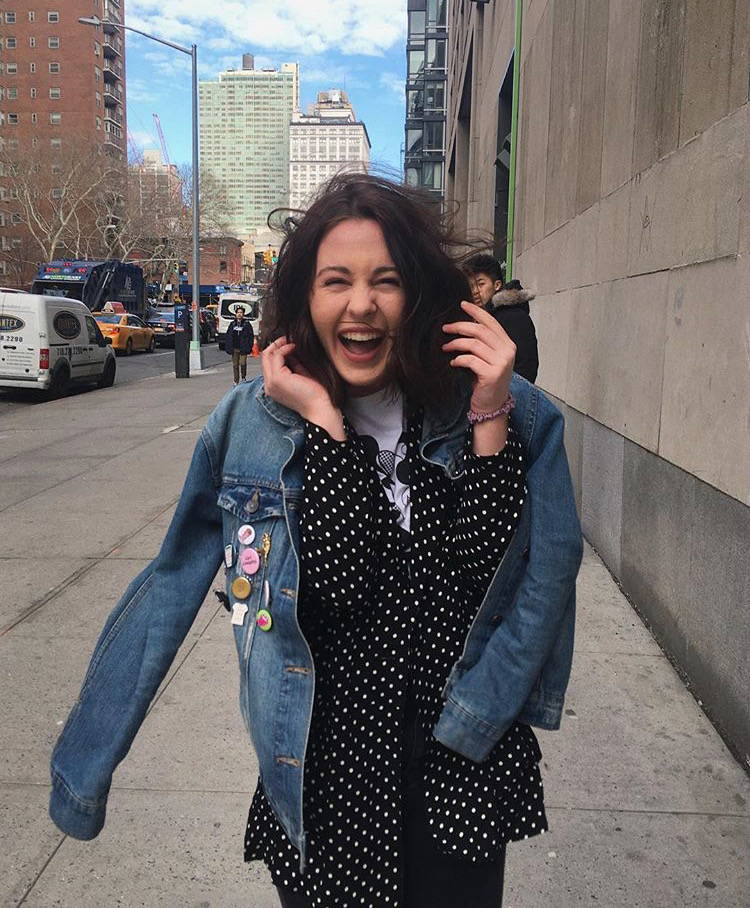 I went dark at the beginning of college because I wanted to be taken more seriously. Leaving behind the light and bright blonde, to me, proved that I wasn't young and naive. I meant business. I spent the beginning of my college career commuting from New Jersey to New York 5 days a week. Between 6am call times for photo shoots and 6pm classes, when I got home the last thing I wanted to do was stand in the shower waiting for my hair mask to set in… I needed sleep. I may have been able to end this vicious cycle if my 18 year old self owned the flash instant shine mask, but the one I was using at the time told me to wait 10 minutes. I made an empty promise to myself that I would make the time (spoiler alert, I didn't).
My next experiment with color was red. I made this last as long as I could because I was convinced I was meant to be a redhead, but after 6 months the upkeep became too time consuming. Mind you, 6 months is a long time for a color as prone to fading as red. My vault color lock shampoo and conditioner extended the life of this dye in a big way. Despite this, my impatience and inconsistency with salon appointments is why my professionally done red glaze faded and I fell into the trap of dying my hair pink weekly in my bathroom. All I have to say about this is blondes don't have the most fun, people with fantasy hair do.
the system I wish I had all along
What does my hair look like today? I let it grow out and fade back into my natural brunette locks. I decided to start fresh for the first time in 8 years, which means getting regular cuts, taking a break from color, and nursing my hair back to health. My aforementioned 3 product miracle routine is definitely the reason for how quickly my hair bounced back (good-bye dull ends), but if this were the bachelor and I had only one rose to give, it would go to the flash instant shine mask. This fast-acting mask leaves my hair with a superior shine, and it is silky to the touch. The best part? It only needs to sit in the hair for one minute. This has made it easy to incorporate into my shower routine once or twice a week. When I get out of the shower, I use the vault color-lock leave-in conditioner to de-tangle, and follow with a pea-sized amount of the velveteen dream smoothing balm to prevent frizz throughout the day.
I don't anticipate my being able to slow down any time soon, since I, like many Brooklynites, don't know how to sit still. Until I learn how to relax and find my signature look, this product will help me care for my hair at every (mis)step.
By Dayna Lawrence, social media intern