from drab to fab…how to combat dull, dry hair
Hair-health check! We're officially halfway done with 2021 (we're in shock too) which usually means the good habits we established at the beginning of the year have started to wane. Habits like…creating a haircare regimen that keeps our strands happy and healthy! So, let's take a minute and evaluate our hair. How is it? Is it feeling dull and dry? Is it knotty and unmanageable? Don't worry, we've got you. After all, friends don't let friends have bad hair days.
Speaking of friends, we've partnered with HUM nutrition to create a must-have duo that gives you everything you need for hydrated, shinier, healthier-looking hair. Keep reading for the 411.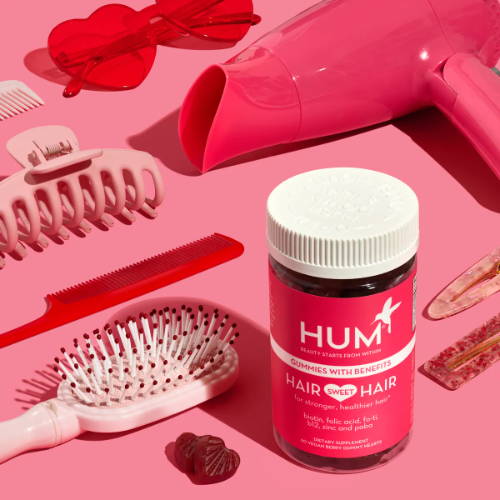 HUM Hair Sweet Hair Gummies
Hair Sweet Hair is a unique vegan gummy formula that combines biotin along with five other ingredients shown to boost healthier hair: folic acid, vitamin B12, zinc as well as two traditional Chinese herbs (Fo-Ti and PABA) all work synergistically to improve hair growth and overall hair condition.
Take 2 gummies, at any time, with or without food.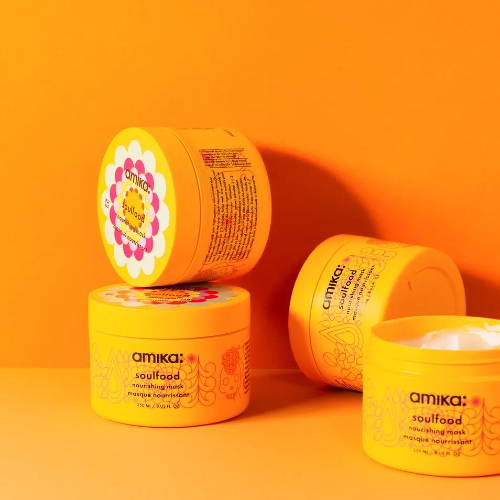 This treatment is an ultra-luxurious and rich mask packed with vitamins and nutrients to condition the hair making it soft, silky, and smoother than ever. Like a cool drink of water for your hair, this mask quenches hair's thirst. The rich, moisturizing formula provides superior hydration, leaving hair manageable, soft, and shiny for days.
Use either as a weekly treatment or an everyday conditioner after the amika shampoo of your choice. Leave to penetrate for 5 to 7 minutes and rinse.
For high porosity hair in need of extra moisture, use this as an everyday conditioner. For normal to low porosity hair, use as a weekly treatment.