an ode to Brooklyn pizza restaurants
If you haven't already noticed, our holiday giftsets are packaged in pizza boxes this year (shop them here!). Being Brooklyn born, we wanted to pay homage to one of the most iconic duos ever…New Yorkers and pizza (a love story for the ages). In honor of our pizza-inspired giftsets, we thought we'd take the time to tip our hats to some of the restaurants that really made our pizza love (obsession?) what it is today. Keep reading to see three members of our amika fam rave and recommend their favorite pizza shops in Brooklyn and add them to your list of restaurants to check out any time you're in the city!
Fazio's Sicilian Pizzeria and Rosticceria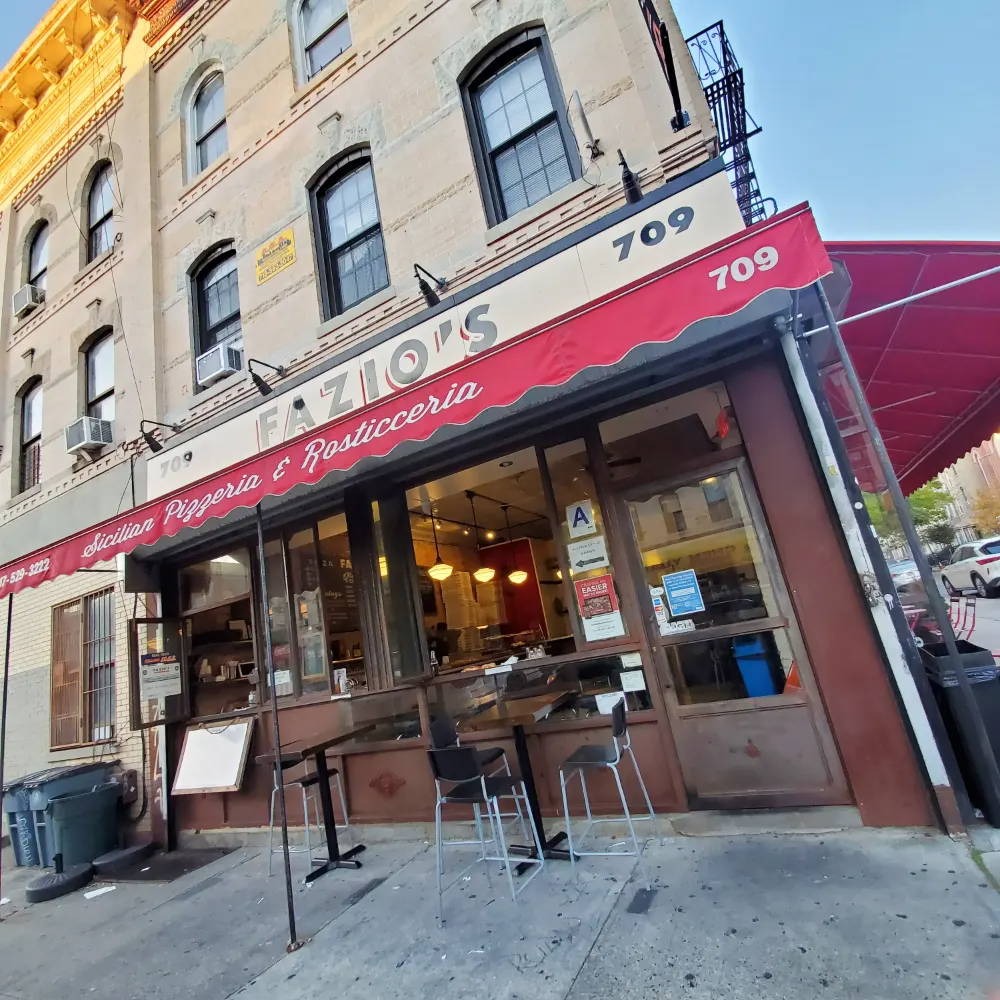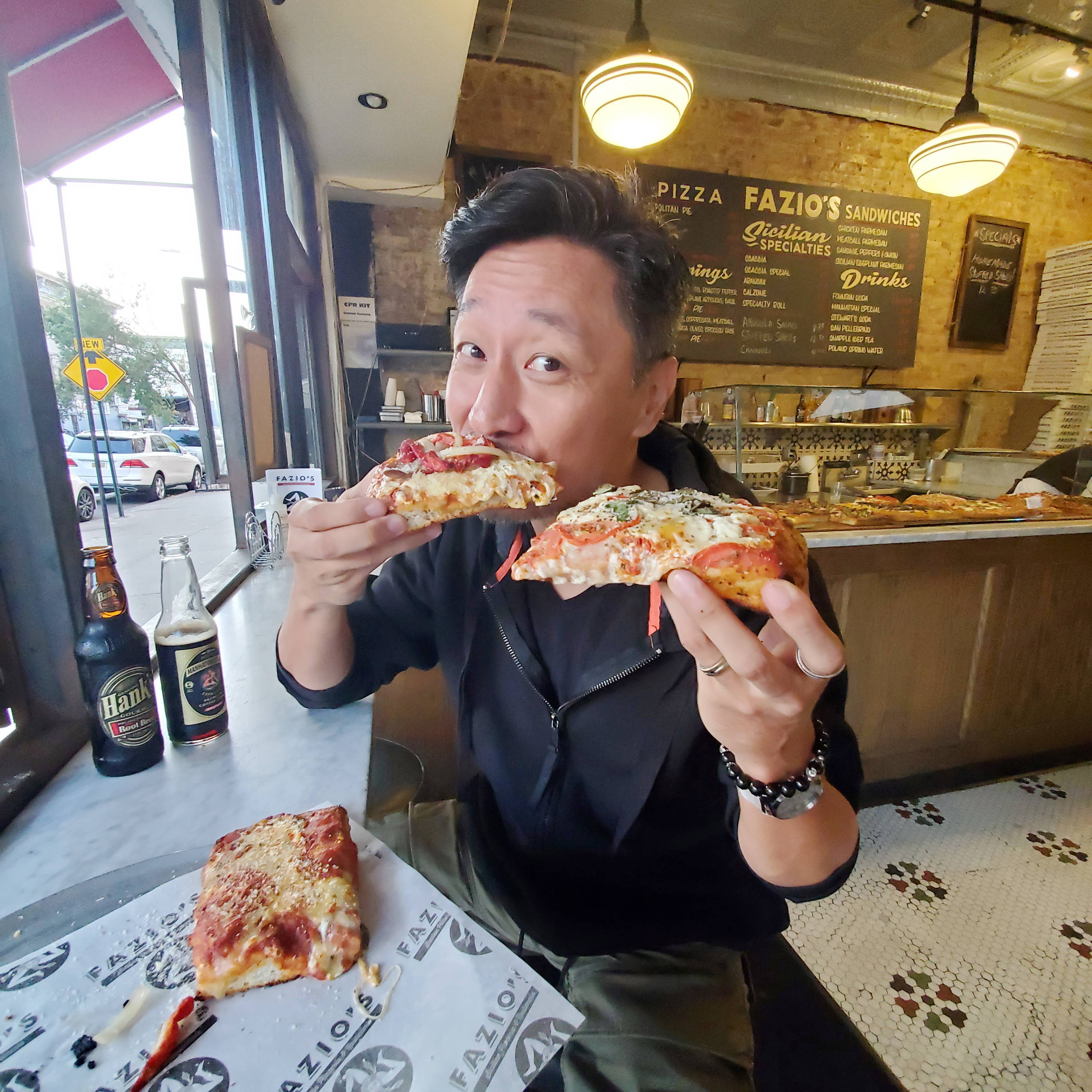 First up, we have Fazio's Sicilian Pizzeria And Rosticceria. "The desire to bring simple, yet authentic Sicilian 'Street Food' to Bushwick" is the ultimate goal of this pizzeria, and we can attest that they succeeded. See what Kevin Karl, Creative Operations Director, has to say about it.
what makes Fazio's so special?
"It's tough to find a good NYC pizzeria that offers a good variety of Sicilian pizza with different toppings & a real crispy-doughy crust these days, restaurants usually serve thin crust. Pizza is as much about the crust as it is the cheese, sauce & toppings for me."
"Their sausage, peppers, and onion Sicilian slice is my #1."
Pizza loves Emily (aka. Emily)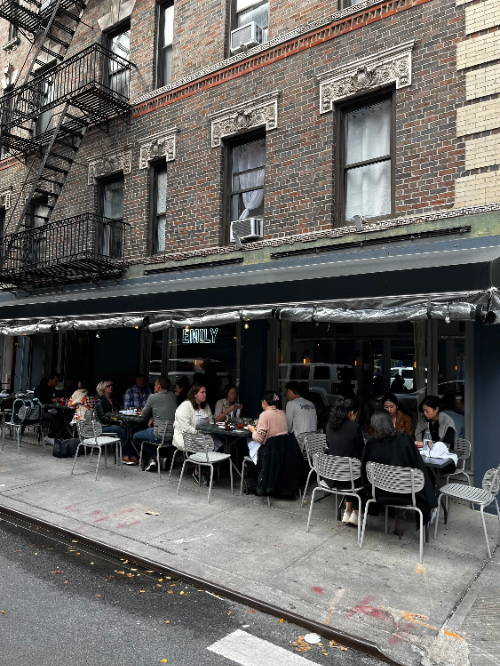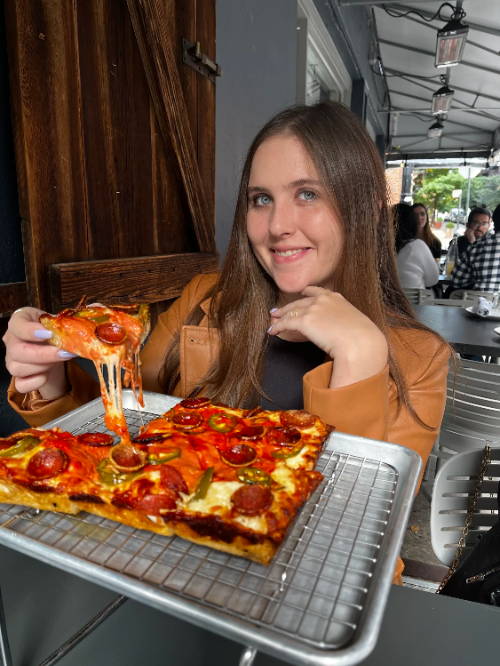 Ahh, Pizza Loves Emily – a New York classic. This restaurant emits a warmth and hominess that's hard to compete with. With their woodfire ovens and sweet ambiance, Pizza Loves Emily has become a popular pizza spot in both Brooklyn and the West Village. See what Meredith Spencer, Regulatory/Compliance Specialist, has to say about it!
why do you love Pizza Loves Emily?
"I love it because they have so many original pizzas with delicious toppings and sauces! Also – their Detroit style pizzas have the fluffiest crust which is arguably the best part of pizza."
"Anything in the pink sauce section! 2021 is the year of vodka sauce…And you always gotta get a side of Emmy sauce!"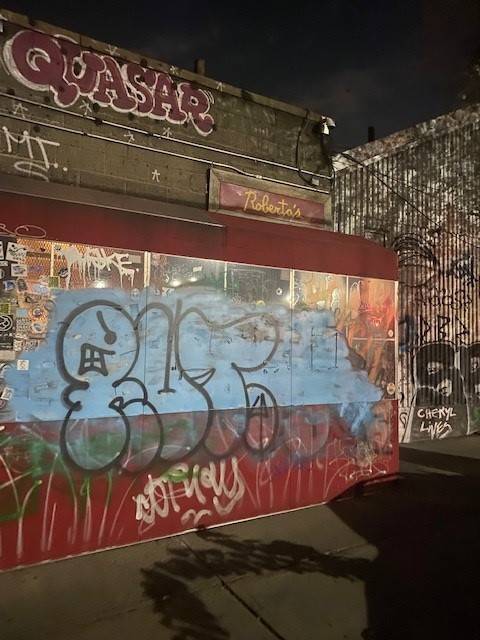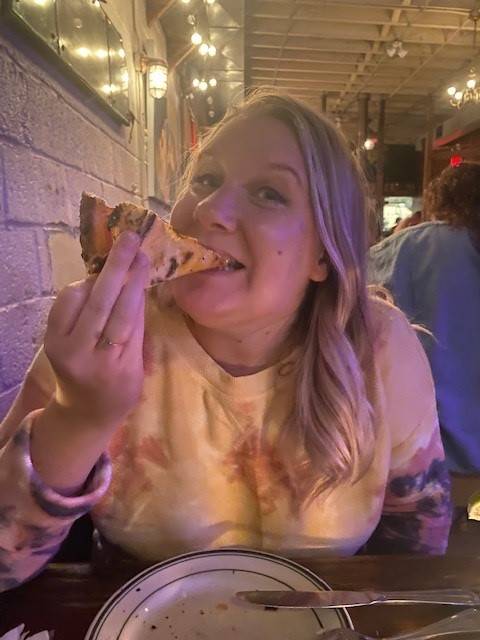 If you live in Bushwick, you know Roberta's. As Jamie Brown, Director of Education, puts it – its 'hipster-chic' atmosphere never misses, and its delicious menu is sure to satisfy every craving.
why is Roberta's your favorite pizza spot?
"Roberta's is a pizza place in Bushwick, not far from amika's headquarters. We've had many celebratory lunches there. I love the hipster chic atmosphere and delicious drinks and pizza options. Two non-pizza faves of mine from their menu are the marinated cucumbers and stracciatella. (Mouth-watering now)." 
A few other honorary mentions that our community members love are – Artichoke pizza (a classic), Joe's, Paulie Gees, Lombardi's, and Screamer's Pizzeria (it's vegan!). Let us know your favorite pizza shops in the comments below!